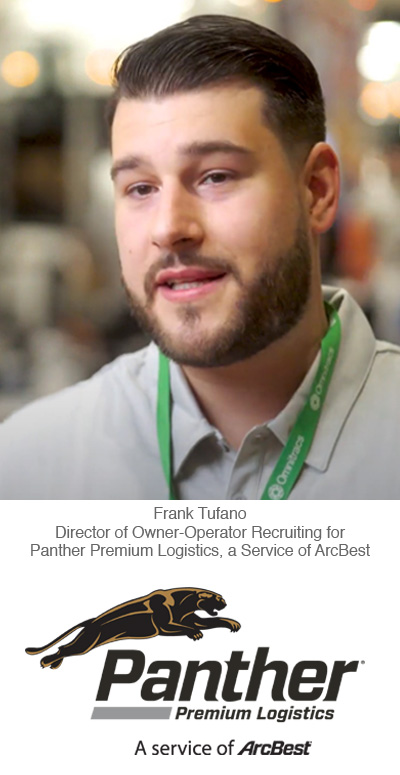 It's been nearly a year since the launch of a revolutionary non-traditional lease-to-own program that ES developed in collaboration with Panther Premium Logistics, a Service of ArcBest. As we prepare to mark the program's first anniversary, Spotlight News would like to provide you with an update on the impact the program is making within the industry.
Through the collaborative efforts of ES and Panther Premium Logistics, this program has been designed to offer professional drivers the opportunity to achieve true truck ownership with access to competitive market-rate financing while receiving the full support of two of the most respected organizations in the trucking industry.
The non-traditional lease-to-own program from ES and Panther stands as another example of the commitment that ES has made to ensure that professional drivers Never Stand Alone.
Through its carefully planned development, this program provides an additional platform within the ES Community that will allow professional drivers to find success in trucking by becoming business owners. This program also brings to life another point the ES Team brings up during their discussions with professional drivers: "If You Can DRIVE The Truck, You Can OWN The Truck."
To deliver you an update on how the program continues to build momentum and make a difference for aspiring trucking business owners, the Success In Trucking Podcast spent some time talking with Frank Tufano, the Director of Owner-Operator Recruiting for Panther Premium Logistics.
The Success In Trucking Podcast caught up with Frank during the second day of the Mid-America Trucking Show in Louisville, Kentucky. As you'll hear through the podcast, we conducted his interview with Frank while he was inside the cab of the Panther truck that was part of the company's display at MATS 2022.