Perpetuating Opportunity
Husband and wife team Padriaca and Cindy Chau Prude are no strangers to the pages of Spotlight news. The last time we visited with this driving duo was in August of 2013. They were just starting their careers as expediters and deciding that the best path for them was to begin as contractors in order to learn the expediting business. A lot has certainly changed since then! Read their story from 2013
"Cindy and I drove as contractors for about seven months, knowing that we wanted to be independent, have our own business and own our own truck," said Padriaca. "Once we learned the ropes, we took the plunge and purchased the same refrigerated 2008 Kenworth T660 that we drove as contractors while partnering with Expediter Services. Taking the Path to Ownership was actually an easy step just knowing that Expediter Services support was behind us. We rely on their Owner Operator program to handle the paperwork and minutia that takes time away from driving and making money. On top of that, our track record with Expediter Services helped us when it came time to finance our truck through Expediter Equipment Finance."

Not content to rest on their laurels as owner operators, the Prudes made plans to expand their business. "We began to see the benefits of truck ownership right away. It really whetted our appetites to expand our business and we knew that purchasing another truck was in our future. In November of this year, Cindy and I purchased a 2012 Cascadia dry box from Expediter Services fleet with about 300,000 well-cared-for miles — and we once again utilized Expediter Equipment Finance for our financing, they just make purchasing a truck so easy. At this point I think I'm going to make Josh Swindoll over at Expediter Truck Sales my permanent go-to guy when it comes to buying trucks," chuckled Padriaca.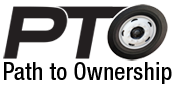 The Prude's plans as fleet owners involve making money, and providing opportunities for others. "As fleet owners, we want to provide opportunities for others, very much like Expediter Services gave us the opportunity to get into expediting. As a Marine Corps Reservist and combat veteran, I feel its important to reach out to hire military veterans, and we already have a team of drivers in place who are former/retired military. They picked up their first load on December 18th, exactly one year from the day that Cindy and I purchased our first truck."


The future of their fleet is already in place. "I think its important to have a good mix of refrigerated and dry box units. In 2015, we plan on adding two additional trucks and one truck every quarter in 2016 until we reach twelve trucks. I see lots of opportunity out there for us as fleet owners."
ES is working for You!
Call us at 877.349.9303 and Never Stand Alone.

Please visit us on Facebook.