It Was the Right Time to Become Owners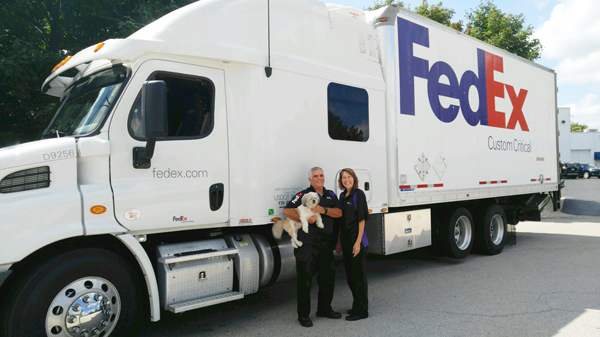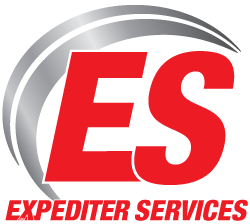 With freight trending upward since the beginning of 2017 (with strong signs it will continue into next year and beyond), there is a renewed interest in Contractors looking into the opportunity of becoming Owners in order to capitalize on this favorable freight environment.
Mick and Jennifer Henry are a husband and wife Expediting team who recently made the transition from Contractors to Owner Operators. Their decision to make the leap into ownership followed several years of working in the trucking industry only to realize that Expediting offers the best lifestyle and opportunity for their future goals and aspirations.
Putting in Their Time
Seven years ago after a short stint driving big rigs for a company that was difficult to work for, the Henry's shifted gears as Mick took a position with Cat Scales. The work was extremely intense and physically demanding, causing Mick a few injuries that made him realize it was time to get back into the cab of  a truck before one too many surgeries sidelined him permanently. He and Jennifer knew the time was right to look into Expediting as their next career move.
"We knew we didn't want to drive big rigs any more, so we looked into Expediting. I liked the size of the trucks, and I liked the size of the condos. It just seemed like this business was right up our alley, so we went back into what we knew," said Mick.
Time to Get Into Expediting
The Henry's started their Expediting business this past January, working for another owner, signed on with FedEx Custom Critical. Mick explains how their journey to truck ownership began with a visit to the ES website and a trip to The EGG. "When we were doing research about getting in to the business, we came across Expediter Service's website and we read up about the company and the opportunities they offer. We also read about all of the success stories of the many owner operators in Spotlight News — and that's where we learned about the Spring Expediter Group Gathering (The EGG) and the trucks they had for sale. We were soon in touch with Danny Vernon, Expediter Truck Sales Sales Manager. We told him about our desire to become truck owners and he began checking their inventory to find us a truck. He also sent us an invitation to The EGG."
"We thought visiting The EGG sounded like a great opportunity and made the trip to Southaven, Mississippi, to check it out. We really liked what we saw and learned! We got the chance to meet a number of people who had made the move from Contract Drivers to Owners Operators. Jennifer and I weren't 100% satisfied with who we were working for at the time and had been kicking around the idea of becoming owners. At The EGG, we learned about the improving freight environment and the opportunities provided by ES. We made the decision that it was time to become owners right then and there. We looked at the numbers and felt we could be more profitable working for ourselves," said Mick.
Time to Finance


"I wanted the truck we would buy to have a bed that would convert into a table," said Mick. "While ETS had a great selection of trucks, they just didn't have one available with that feature. We eventually looked around and found a truck online for sale in Florida that had all of the bells and whistles we were looking for. Even though we didn't find the truck through Expediter Truck Sales, we were able to utilize Expediter Equipment Finance to finance it. The transaction went much more smoothly than I ever would have thought and we were able to close the deal quickly. I was pleasantly surprised at how willingly ES was to work with us even though we didn't buy our truck from Expediter Truck Sales. They were so professional throughout the process and worked to help us get up and running as soon as possible so we could start generating income."
Mick and Jennifer have now been on the road for a couple of months and are loving their new truck and the earning potential of being an owner. "Since buying our truck, we've already had several friends mention that if you buy another truck, we'll go to work for you — so you never know, we might venture into being fleet owners some day, Lord willing. We're also enjoying the benefits of the programs and support offered by Expediter Management Services. We especially appreciate the discounts we get with the fuel card," said Mick.
Time for A Woman in Expediting's Perspective
ES continues spotlighting Women in Expediting and their uniquely important roles. We talked with Jennifer to get her take on what it's like being a woman in the industry and a new truck owner.
SLN: What has it been like being a Woman in Expediting?
I've found that when I speak to people on the street, they think that I'm just Mick's co-pilot. In reality, I share a large portion of the driving responsibilities, as well as other duties like bookkeeping, paperwork and just keeping things on schedule. It's funny, I've even sent pictures to my father to show that I actually drive the truck! It's a misconception that some people have, but women in the business do their share of the work. I also find that people in the industry have the expectation that you know what you're doing and that you're a professional and that you're just as much a part of the team as Mick. If anything, my responsibilities are needed even more now that we own our own truck.
SLN: With your husband as your driving and business partner, what makes it work for you both?
We've been in business ever since our kids went off to school. We've always done everything together and we get along great. Sometimes there are moments where things get a little intense, but we've always been able to work through it and give each other space. Having common goals is also important and we're in-sync when it comes to running our business.
SLN: What would you tell women who are looking to get into Expediting?
I would tell them that as long as you can drive and get along with your partner, Expediting is a great way to make a living. Go for it, there's a lot of opportunity and it's a lot of fun, too!
ES is working for You!
Call us at 877.349.9303 and Never Stand Alone.

Please visit us on Facebook.