Expediting is a fast moving and dynamic business. It takes skill, talent and the right team to navigate the ups and downs of the road ahead. In this issue of Spotlight News, we follow Robert Burrow and Eliza Zepeda as they steer their way through the process of starting their business, taking detours and upgrading equipment — with help from Expediter Services. (Read their earlier story here) We also get insights from Eliza about being a Woman in Expediting.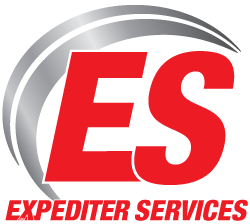 Robert's Take on Expediting and Upgrading Equipment
"Our journey into Expediting happened at the end of 2012," said Burrow. "I had been driving a tractor trailer at FedEx Express and someone mentioned to me about driving a straight truck for FedEx Custom Critical. It sounded interesting, so I looked into it. By January of 2013, I was enrolled in the Custom Critical classes in Ohio with my driving partner Eliza Zepeda."



Robert and Eliza's venture into Expediting looked promising, but they still had questions about getting started. That's when they found Expediter Services. "After completing FedEx Custom Critical's program, we still were unsure about the best course of action to get started. I started doing research online and found Expediter Services. My first contact was Jeff Tacker. I explained that we were new in the business, and that we had a lot to learn in order to know if Expediting was even right for us. Jeff suggested that we start out as contract drivers in ES's fleet. He explained this would help us learn about the business and gain experience, with help from ES's Contract Driver Support Services."



It didn't take long for Robert and Eliza to settle into their new business as they were soon in the position to make the decision to own their own truck. "By October of 2013, we were ready to buy our own straight truck. We chose a 2008 Kenworth T660 from ES's fleet. We drove it for a few years and now we're ready to upgrade. But I'm getting a little bit ahead of myself," said Burrow. "About six months ago, we took a slight detour with our business. We took a position away from Expediter Services, and began driving for Landstar Express America. As it turned out, we did not get the loads we needed. We realized that we were missing the support provided by Expediter Services. I called ES Fleet Manager Patrick Bertrand. We were welcomed back with open arms. Long-story-short, we're back with ES, signed on with FedEx Custom Critical as our carrier and we're getting into a brand new truck from Stoops with a custom Bolt sleeper. Expediter Services has even gone the extra step to let us drive a truck from their fleet until our new truck is ready. I tell you, their support is tremendous. I'm glad we're back! This is more than a job, it's a lifestyle.
Eliza's Take on Women in Expediting

"It's a real privilege to add my two cents about being a Woman in Expediting," says Zepeda. " My role is being the head driver for our team. My background started as a school bus driver. I just love the challenge of driving through twisting and turning city streets. Robert does much of the navigating, as I easily get motion sickness reading a map. He's a great driving and business partner. He's good with paperwork and keeping up with truck maintenance."Eliza is no shrinking violet when it comes to letting people know that she knows her way around a straight truck. "Many people think Robert and I are married, but we're not. We're just really good friends who saw a business opportunity and went for it. Some people question whether I'm capable of driving a straight truck because I'm a woman, and a petite one at that, but once they find out about my years of experience, they have respect for what I do."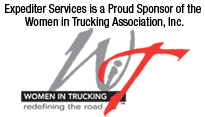 When asked about getting a new truck, Eliza was quick to point out that she's thrilled about the opportunities ahead. "Oh, I'm just so excited about getting a new truck. I get really emotional about it because this is our business and we're looking forward to getting back on the road in a new rig. We're so grateful for Expediter Services for helping us keep running and furthering our business plans. I advise any woman (or man) who is looking to getting into Expediting to make ES their first call."