Exploring Straight Truck Opportunities & Getting Started Inside The ES Community
How many of you have considered exploring taking your trucking career in the direction of expediting and driving a straight truck? Perhaps you are looking into opportunities that offer an easier entry into the trucking industry with the ability for great earning potential or you've been in the industry a few years with a class A and are looking for something different. If so, have you looked into straight trucks and the expedited sector?
Spotlight News recently put these questions in front of David Withers, the Senior Director of Operations and Recruiting for ES. David joined us for our latest edition of the Success In Trucking Podcast Powered By ES. David and his teams in both Operations and Recruiting at ES are continually keeping their fingers on the pulse of what's happening and trending with professional drivers.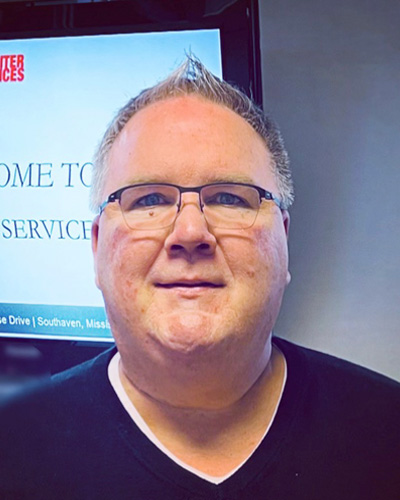 Getting behind the wheel of a straight truck, and driving within the expedited sector of the trucking industry can sometimes be overlooked by new entrants considering opportunities in trucking or veteran drivers looking for a change in their careers. For new entrants into the industry, driving a straight truck can be a great way to get introduced to the industry. One advantage with straight truck opportunities is that you don't have to secure a Class A license to drive a straight truck.
During our Success In Trucking Podcast interview with David, we discuss the straight truck opportunities that are currently available in the ES Community, and David provides an introduction to the programs and services that are available when you become part of the ES Community. We also discuss how ES works to match up professional drivers with the expedited carriers that are a part of the ES Community.
One of the points that is highlighted during the podcast is the level of support that ES Community members receive from the team at ES from the moment that first phone call is made or first email is sent to the Recruiting Team at ES. In addition, David discusses the support that ES Community members will be receiving from the Service Coordinators in Operations.
If you are new to the industry or if you are a trucking veteran seeking a better path, the conversation with David during this edition of the Success In Trucking Podcast should prove to be quite helpful in your search for an opportunity that has the ability to deliver a better quality of life for you and your family.
If you are inspired by David's podcast and want to grow your business give us a call at 877-349-9303 or click here to contact us.
Success In Trucking Podcast: David Withers
Listen to ES Senior Director of Operations & Recruiting David Withers talk about the opportunities that are currently available with straight trucks in the expedited sector. David also explains the approach ES takes in looking at the industry from the truck level up.