ES Welcomes Tom Parker to Our Truck Sales Team That is Ready for Continued Growth in 2022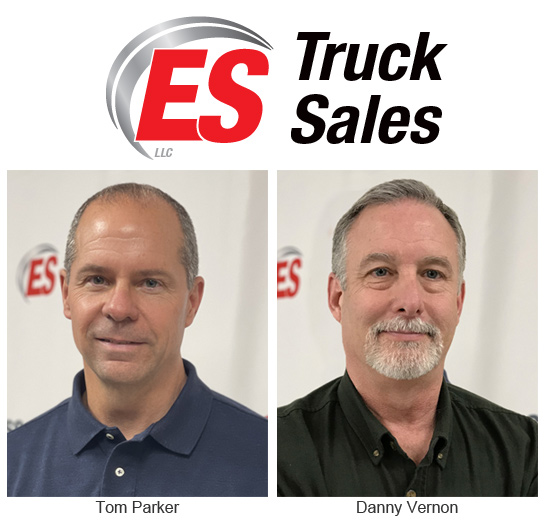 ES recently welcomed Tom Parker as the newest member of the ES Truck Sales Team. The addition of Tom to the team led by ES Director of Truck Sales & Finance Danny Vernon is part of the company's ongoing work to be responsive to the members of the ES Community and to everyone interested in the offerings from ES. As part of his new role, Tom will be a resource for the aspiring entrepreneurs considering the programs from ES as the road to starting their own trucking businesses. Tom will also be working with owners who are looking to grow their existing trucking businesses.
In this edition of Spotlight News, we are sharing the latest edition of the Success In Trucking Podcast featuring an interview with both Tom and Danny. Through this episode of the podcast, listeners will have an opportunity to hear from Tom as he shares a little bit on his background and his initial impressions following his introduction to becoming part of the overall team at ES.
As you'll hear during the interview, Tom, in addition to beginning his responsibilities as part of the sales team, is also working to learn all aspects of the ES operation by spending time in the various departments of the company. As Danny explains, the time Tom is spending in the company's other departments will be helpful to Tom as he works to gain the best understanding of the offerings and the comprehensive support that is available to program participants through ES.
This edition of the podcast offers an opportunity for Danny to share an update on what's happening within the new truck market as well as the equipment options that ES currently has available as the calendar counts down to the end of the year. The latest edition of Success In Trucking Podcast also asks Danny what he sees on the horizon with market conditions and truck sales in 2022.
Spotlight News would like to invite you to listen to the latest edition of the Success In Trucking Podcast, Powered by ES. If you are interested in learning more about what is available through ES Truck Sales, we invite you to visit expeditertrucksales.com.