ES: A Small Business Generator with Big Opportunity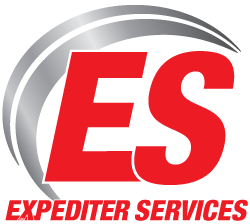 Today, more than ever, entrepreneurial minded people from all walks of life are looking for an edge in order to gain the best approach and the greatest odds for starting a business and succeeding. In this issue of Spotlight News we shine the light on Mike and Rebecca Tucker, a husband and wife expediting team, signed on with Panther as independent contractors. Their journey into transportation is a case study about seizing upon the opportunities offered by ES as a small business generator — and the drive and determination it takes to become a Success in Trucking.

With help from ES, the Tuckers decided to take the Path to Ownership (PTO), gaining the knowledge, experience and support necessary to get their MBA (Much Better Alternative) to truck finance as they are now on the cusp of purchasing their own truck to further their business goals. We recently caught up with Rebecca to get her insights about their decision to purchase a truck, their future business goals and being a Women in Expediting.
Give us some background on how you and Mike got started in transportation?
Mike and I both worked in furniture factories in North Carolina and there just wasn't much opportunity available. You're pretty much stuck doing the same thing all of the time for basically the same pay. This idea is what motivated us to look at starting our own business versus becoming a company driver. We wanted something more and began doing research online. We watched videos on YouTube about couples who had created successful businesses under the ES umbrella of companies. I then saw a Craigslist Ad sponsored by ES offering transportation opportunities and we decided to give them a call. We sent in our application and ES helped us find a carrier that fit in with our business goals. We soon chose Panther Premium Logistics (a service of ArcBest). That was about nine months ago and we've been there ever since. They're a wonderful company and we feel at home there.

What were the driving factors that made you and Mike want to become truck owners?
Mike and I started our business by leasing a truck from Expediter Services. We operated that truck for about nine months and during that time, we've learned a lot about the business over all. We also came to terms that to move ahead and make the money we wanted, taking the step into ownership (owning the equipment versus leasing) was a natural progression for our business. We felt strongly that moving into true ownership would take our earning power to the next level with more profits for our business.


Was the decision to buy your own truck frightening in any way?
I think there's always a bit of fear when it comes to doing something new and taking on new responsibilities. But operating under ES's umbrella definitely makes the decision easier. As a successful small business generator in the transportation field, ES has the infrastructure, support and track record to help make the transition to ownership much less frightening. As a matter of fact, we're looking forward to the challenge and the opportunity to make more money by completing ES's Path to Ownership (PTO)!
What are some other factors impacting your decision to purchase a truck for your business?
It's a combination of factors, actually. By utilizing a truck through ES's PTO (Path to Ownership), we were able to prepare ourselves (try it before we buy it) to take advantage of their MBA (Much Better Alternative to truck finance). ES looked at our work history, aptitude and attitude when it came to financing a truck through Expediter Equipment Finance. Expediter Truck Sales is also available to help us find the right truck for our business and how we run. The support ES offers is also a factor because no matter what we do, we Never Stand Alone because ES is always behind us.
You're now in the process of buying your first truck, where do you see your business taking you?
We can definitely see growing beyond this one truck. Our business goal is to work hard and expand into becoming fleet owners. The opportunity is there and we want to leverage all of the support and services offered by ES to achieve our business objectives. We also feel that by owning our own truck, we have more control over maintenance issues and other things that effect our bottom line. It's exciting to think about the opportunities ahead!
What is it like being a women in the transportation field?
I much prefer doing what I'm doing now than working in a furniture factory. In that environment you have very little opportunity. You're working for a fixed wage and that's pretty much it. In transportation, we can make as much as we want to and there really is no limit to the opportunities. I think it's a great career for anyone (male of female) who wants to work hard. I'm glad to see ES and the Women in Trucking Association issue the 150-women owned business challenge. It's important that the door is open to anyone looking to start a business and become a Success in Trucking. (Read more about the WIT/ES 150 women-owned business initiative here.)
ES is working for You!
Call us at 877.349.9303 and Never Stand Alone.

Please visit us on Facebook.