ES: A Holistic Approach
Spend a few minutes around any member of the Expediter Services team and you will likely hear us say that "with ES, you Never Stand Alone." It is a motto that we have had since day one, and serves as a guiding principle as we move forward and expand the ever-growing advantages available to our community members.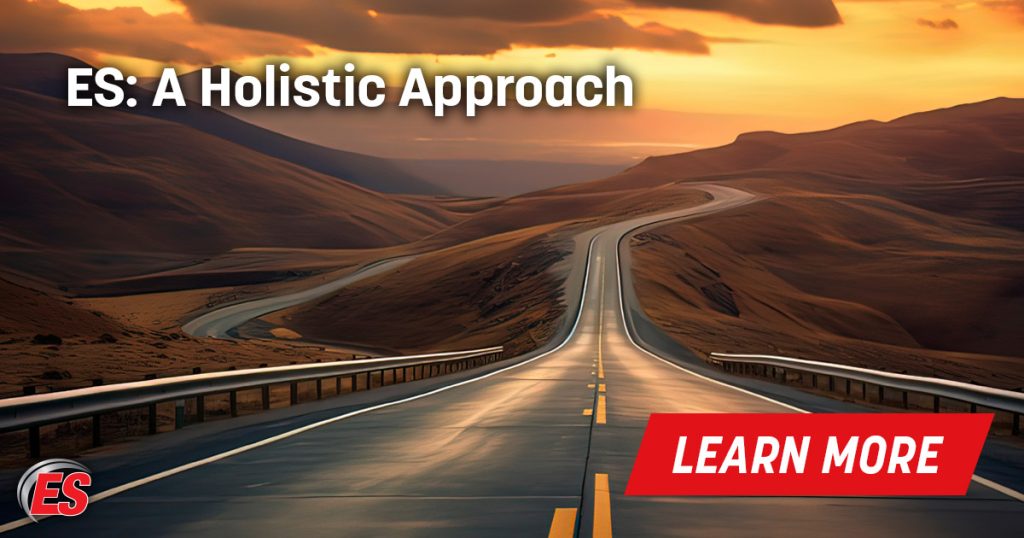 But what does it actually mean?
When you dig a little deeper you quickly realize that there is more than meets the eye. We have put support structures in place to help every aspect of our community member's businesses, including those that go beyond the numbers.
A Holistic Approach To Business
Rather than looking at a single piece of the puzzle, we look at the individual and the business components as intertwined and have worked hard to create a holistic approach. This means putting support structures in place to make it easier to run your business, take care of yourself, and find success.
Physical
This might seem like an odd starting point, especially when so much focus in trucking is on the equipment, and we will certainly get there. But the simple fact is, we are a people-first company. The nicest, newest equipment is all for nothing if you aren't healthy enough to keep the wheels moving.
Over the past year we have worked diligently to create an insurance program that is designed for truckers. This means access to medical providers anytime, anywhere and options that fit what you and your family need right now. The best part – you don't have to take part in any other ES programs to benefit.
Spiritual & Mental Health
Similar to your physical well-being, your mental health is also incredibly important and a holistic approach wouldn't be complete without this component. Trucking is a tough business. Issues like depression, anxiety, and loneliness are far too common in the industry and we want our community members to have access to people that are certified to help.
That is why we have partnered with Corporate Chaplains of America, and have a Corporate Chaplain on staff that is always available to talk, regardless of religious affiliation.
Financial
One of the biggest draws to joining the ES Community is the ability to leverage our collective buying power and impact the bottom line of your business. Whether it is through equipment financing, or our fuel, shop, and tire discount program, the financial benefits clearly stand out.
Where we differ ourselves is in placing greater value on attitude, aptitude, and work ethic than credit history or score. Our goal isn't to get someone signed up and sent on their merry way because our success is dependent on our community members' success.
This includes being as open and transparent through the process as possible. We don't shy away from the hard questions, and we are willing to pull back the curtain and show you the nuts and bolts of how our financial deals are structured.
Operational
Setting someone up for success in the trucking industry means more than just getting them solid equipment or a great discount on fuel. It also means having structures in place to help them manage their business, if needed. Like a spotter in a weight room, we are there to make sure that you have the support you need – when you need it most. 
The trucking business isn't always sunshine and rainbows, and having someone that you trust and can connect with to help when times get tough can be the difference between success and failure. Whether you need professional services such as taxes, legal advice, or general business support, or just a sounding board on a bad day, we are here to help you weather the storm.
Support services are available 24/7 because we know that the trucking industry never stops.
Join the ES Community
The four pillars that we outlined above are a high-level overview of the different support structures that we have put in place over the years. We are committed to continuing to add to the number of advantages available to our community members.
If you are looking for a partner that can help you in every aspect of your business, connect with our team at 877-349-9303 and see for yourself why we are excited to bring a holistic approach to business within the trucking industry.