Empty Nest. Full Opportunity.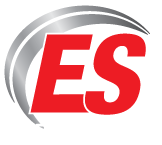 Blair and Diane Seigle are a veteran husband and wife trucking team who started a new career in transportation after their children left home. Their desire to become owners was realized after learning about ES's Path To Ownership. Learn how they leveraged their attitude, aptitude, work ethic and earning power to be a Success In Trucking.
Diane, how did you and Blair get started in transportation?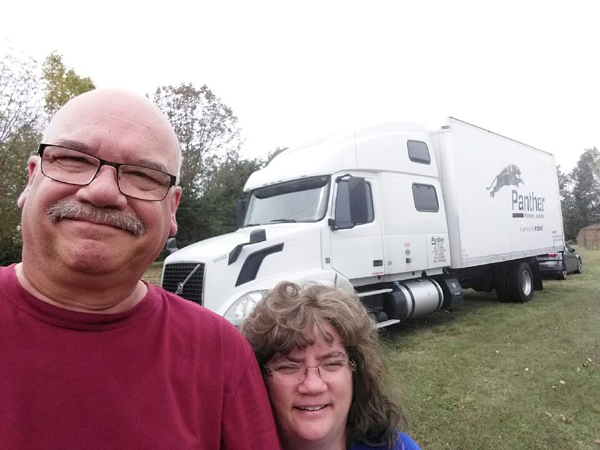 Blair has been a company driver, driving tractor-trailers for about thirty years. It's been about ten years since I drove and I had been working in a factory, which wasn't exactly my number one career choice. I much prefer to be on the road! So, after our children left home, we both felt it was time to do something together and that's when we chose a new career in transportation — but this time, we chose expediting and straight trucks and we wanted to become owners.
How did you get started on your path to truck ownership?
We were looking for something that was easier to drive than a tractor-trailer that offered a better lifestyle. We did some research and called Panther because we knew their fleet included straight trucks, and they are a great company with a very good reputation. After contacting our recruiter, we told them about our desire to be owners. Since Panther doesn't actually sell trucks, they told us about ES and their Path to Ownership (PTO). It wasn't long before I got a call from ES Recruiter, Kim Smith. She went into more detail about the PTO, explaining that we could drive one of ES's trucks (while running for Panther), for a specified amount of time. During that time period, our attitude, aptitude, work ethic and work history would be evaluated, along with our ability to generate revenue. And if we met all of the criteria, we could qualify to buy our own truck.
The opportunity sounded really good! We soon made the trip to ES headquarters in Southaven, Mississippi and picked up a late model Cascadia from ES's fleet and began our new business as contract drivers. We also met the ES team and got to know them on a personal basis — that was in January of this year. There was a learning curve to being expediters and driving a straight truck, but our Service Coordinator, Bobby Gardner was with us every step of the way as we settled into what turned out to be a profitable endeavor.
Blair, can you tell us about continuing the Path to Ownership?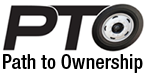 As Diane stated earlier, we had a lot of support from the ES team. There was a lot to learn and we had a great deal of questions. One of the things we learned was to listen to the advice from our Service Coordinator about loads, maintenance and many other aspects of running a successful expediting business. We soon found out that by following their proven strategies and working hard, you have a great opportunity to build a profitable business. By June of this year, we got the call from Bobby telling us that our revenue was good. He asked if we'd like to continue our Path to Ownership by taking the next step. We felt confident in our ability to actually become owners and said "YES"!
We were soon in touch with ES Truck Sales Representative, David Morquecho. Although we had been driving a Freightliner Cascadia, we opted for a truck with a larger sleeper and more amenities, including a ThermoKing APU, which helps us save on fuel. He sourced us a very nice low mileage 2016 Volvo 780 ST from the ES fleet. Purchasing a used truck represented a great value and there's plenty of service life left in the vehicle. It's a very nice truck and a great place to spend time on the road with Diane. We're very pleased with our choice.
The next step was to submit our paperwork to ES Equipment Finance, and it wasn't long before we were approved. We've now been in the truck for about a month and our business is doing well. As an owner you truly have more control over your destiny. It's true what they say at ES: If you can drive the truck, you can own the truck!
A Woman in Transportation's Perspective
What has it been like being a woman in the transportation business?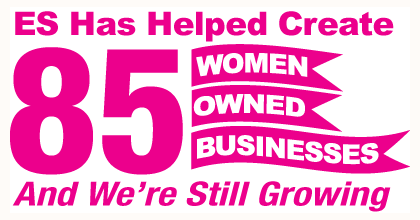 Back when I started in transportation, there was push back from men in the industry. Many men felt that women shouldn't be driving a truck. Also, trucks were built for a man's physique. I'm a short woman and in the past it was difficult for me to physically drive a truck because they just aren't built with women's body types in mind. But today, more and more women are now driving trucks and we're more respected, which is a good thing. Another good thing is that truck manufacturers are building trucks that make it easier for women to drive.
For any woman looking to start a career in trucking, I would tell them to go for it. Blair and I have been successful and we're working hard to provide for a good retirement. It helps to have someone on your side supporting you like the ES Team, so you Never Stand Alone. When it's all said and done, I think there's more opportunity for women than ever before, and I'm thankful to companies like ES for providing opportunities through the 150 Women-Owned Business Challenge. Women should seek out opportunities like this. Read more about the WIT/ES 150 women-owned business initiative by clicking here.
ES is working for You!
Call us at 877.349.9303 and Never Stand Alone.

Please visit us on Facebook.