Check Out the SITE Industry Panel Experts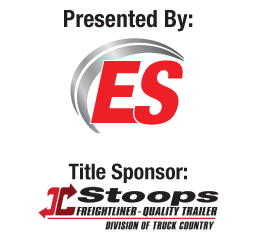 We're less than a week away from the SITE and we're extremely ex-SITE-ed to announce our lineup of Industry Panel Experts. Their practical knowledge and expertise in transportation will be available to SITE attendees as you meet them face-to-face. You won't want to miss it, so register today!
If you're looking to start a business in transportation that's Safe, Stable and Profitable, the SITE is the right place for you June 7 – 8 at the Indianapolis Motor Speedway.
When you partner with ES, you'll find an established community that allows you to take advantage of savings with our fuel network, insurance network, as well as our expanded community of business professionals. The site is an invitation only event. You must be pre-qualified to attend. To learn more and to register, please visit: successintruckingexpo.com
Don't Miss Our Lineup of Industry Panel Experts
Saturday, June 8th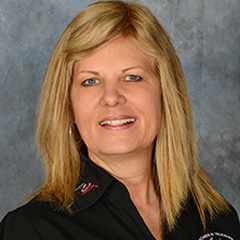 Ellen Voie — President & CEO of the Women In Trucking Association
Founding Women In Trucking in 2007, Voie has championed the effort to create greater opportunities for women within the trucking industry. Behind the wheel and across every job category in the industry, Women In Trucking has helped to promote the growth of women entering and advancing within the trucking industry. The organization has more than 4,000 members worldwide, and Voie is the host of the Women In Trucking Radio Show on SiriusXM's Road Dog Radio Channel.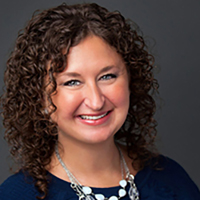 Leah Shaver — Chief Operating Officer for The National Transportation Institute
Overseeing all business operations within NTI and serving on the Executive Committee, Shaver's career has been spent supporting long-term growth and expansion of the transportation industry while reinforcing its best resource – professional truck drivers. Shaver, who serves on the board of directors of the Women In Trucking Association, regularly appears on SiriusXM's Road Dog Radio Channel.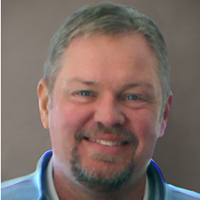 Brian McCoy — President of Stoops Freightliner-Quality Trailer
Joining the company in 1997, Brian has worked in various aspect of the business, including Parts Sales, Used Truck Sales and Warranty. Brian was promoted to lead his own dealership in 2003, when he was named General Manager at Truck Country's location in Dubuque, Iowa. He later also took on the role of Vice President of Operations. In 2014, McCoy Group purchased the Stoops dealership group, whereupon, Brian was named President. Today, Stoops has 10 locations in Indiana and Ohio. In addition to being part of the nation's largest Freightliner group, Stoops specializes in marketing Freightliner, Western Star, Sprinter and Autocar vehicles, as well as Wabash, Transcraft, MAC and Stoughton trailers.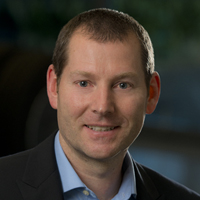 Chris Moran — District Sales Manager for Freightliner

Chris Moran has been with Daimler Trucks North America for 14 years and has had the opportunity to work in various positions on both the Detroit Powertrain Component side of the business as well as with Freightliner Trucks. This experience has provided Chris with a broad perspective within the trucking industry.  Prior to his current position, Chris served as the Sales and Marketing lead on the project team responsible for launching the DD5 & DD8 Detroit Mid-Range engines.  Currently, Chris is a District Sales Manager for Freightliner, working with Dealers and customers in Michigan, Ohio and Indiana.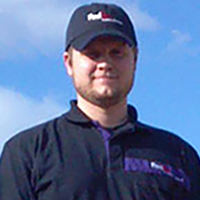 Caleb Harper — Harper Hotshot Trucking
Caleb Harper the owner of Harper Hotshot Trucking, operating a large tractor fleet. He has utilized the broad range of services offered by ES to build and support his fleet. Caleb and his wife, Andrea, have been very active within the ES Community, participating in every one of ES's annual Gatherings and serves as a resource for the community.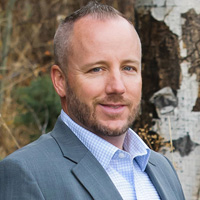 Colton Lawrence – Equinox Business Solutions, LLC President/CEO

Mr. Lawrence is a founding executive and controlling member of Equinox Business Solutions, LLC, an accounting, tax, and business consulting firm with a focus on independent contractors and owner operators in the transportation industry. He is a licensed CPA in the state of Utah. Additionally, he holds a minority interest, and serves as CFO, of Intermountain Trailer Sales & Service, LLC, with locations in Salt Lake City, Denver, and Reno. Colton is active in several industry associations which rely on the independent contractor model, including American Trucking Associations, Truckload Carrier Association, and Private Carrier Association. In his free time Colton loves spending time in the mountains of Utah with his wife Jill and their two children, Paige and Kyle.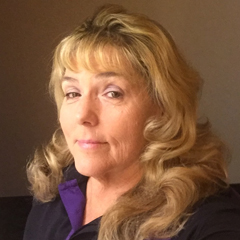 Donna Sleasman – Owner-Operator & Fleet Owner Within the ES Community

Donna started her trucking career as a driver in 1981. In 2014, she founded Daddy's Girl Trucking as a sole proprietorship, and she has worked to grow her business and her fleet over the years. The DGT fleet runs within FedEx Custom Critical's operation. Donna has utilized the 150 Business Challenge program from WIT and ES to grow her fleet. Donna marked 35 years in business as the owner of a trucking company in 2018 by looking at ways to grow her fleet of trucks. She had been working with ES for the past few years, and she became one of the women entrepreneurs who utilized the 150 Business Challenge program from WIT and ES to begin her fleet expansion plans.
Jackie Rocha — Owner-Operator within the ES Community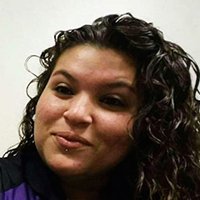 Jackie Rocha is an owner-operator and an aspiring fleet owner, and she is part of the ES Community. In 2018, Jackie and her partner, Michael Barclay, transitioned from working as independent contractors for a fleet owner to founding Millennials in Trucking, LLC. Utilizing the 150 Business Challenge program and the support of ES, Jackie started sharing her story in a blog to help generate awareness, focusing on the new generation of drivers for the industry. 
Jackie is building more than a company. Through Millennials in Trucking, LLC., she is leading the way on building a brand and creating a movement to help encourage fellow millennials and younger generations to join the trucking industry. In addition to driving and running her business, Jackie has built and maintained the MIT website. She is a blogger and a mentor to the younger crowd on the road.
AGENDA:
Friday June 7, 2019 
10:30-4:00pm       Vendor Set Up
4:30-5:45 pm        Check in and late registration at IMS
4:30-6:00pm         Networking
6:00-7:00pm         Dinner
7:00-7:45pm         Anthony Munoz presents
7:45-8:45pm         Meet and Greet/Pics with Anthony
8:45 pm                Shuttle back to Hotel
Note (3:00 – check in begins at hotels for attendees)
Saturday June 8, 2019
6:50am                Shuttle begins from attendees hotel to IMS
7:00-7:45am        Check in and Registrations for Saturday
7:45-8:45 am       Breakfast
8:45-9:00am        Welcome – Jeff Tacker
9:00-9:30 am       Nick Burch – 
Panther Premium Logistics, a Service of Arc Best
9:30-10:00 am     
Ryan Gilliam 
– 
Forward Air
10:00-10:30 am   
Michael Abood 
– 
FedEx Custom Critical
10:30-11:30 am   Networking/Interfacing
11:30- 12:00        Stoops on Stage
12:00-1:15 pm     Lunch/Networking Roundtables
1:15-2:45 pm       Industry Panel discussion/questions
3:00-3:30 pm       Paul Williams/Jason Williams
3:30-3:45pm        Giveaways & Door Prizes
3:45-until close    Closing deals, Ride & Drive w/Stoops Freightliner, Networking
Note (11:00-1:00 pm – Live Radio Show w/ Ellen Voie at SITE)
ABOUT THE SITE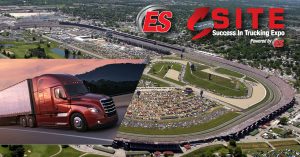 • The Inaugural SITE (Success in Trucking Expo) takes place June 7 – 8 at the Indianapolis Motor Speedway, the largest permanent sport facility in the world. At the SITE, your dreams of truck ownership can become a reality.
• Join us for food and fellowship! We look forward to dining with you and getting to know you better as we eat together with meals provided by the Success In Trucking Expo. Our wonderful venue located at the world-famous Indianapolis Motor Speedway will overlook a selection of new trucks for you to review and test drive.
• Those attending the SITE will have the opportunity to meet members of the ES Community. In coming to the SITE, you will get a true sense of the deep commitment and the comprehensive support provided to ES ownership program participants. The SITE is truly a gathering of the ES Community. The fleets and vendors participating in the SITE have been hand-picked by ES because of their desire to help the attendees in reaching their goals within the trucking industry.
• The program format of the SITE, with its speakers, roundtable discussions and chosen topics, has been designed to share the industry knowledge and the practical experience to benefit the attendees as they look to build, upgrade and expand their businesses.
KEYNOTE SPEAKER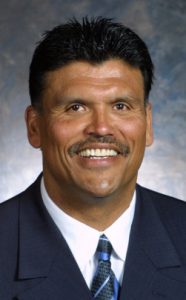 Our Keynote Speaker for Friday night, June 7, will be NFL Hall of Famer, Anthony Muñoz.
The Success In Trucking Expo is thrilled to welcome Anthony Muñoz as the event's first-ever keynote speaker. Anthony is a member of the Pro Football Hall of Fame, and his storied career with the Cincinnati Bengals left an indelible mark, as he is considered to be one of the greatest offensive linemen in the history of the National Football League. Anthony has been a champion off the field as well, always devoting his time to giving back to the community. Following his retirement from pro football in 1993, Anthony has become a noted speaker who has shared his life's story and experiences with audiences across country.
Anthony's keynote presentation will take place on June 7th during the opening night of the 2019 Success In Trucking Expo. Those attending the Expo will be inspired to hear how the power of hard work and the dedication to reach your goals is a winning formula within the business world – just as it is on the playing field.
Part of a NCAA national championship team during his All-American playing days at the University of Southern California, Anthony was selected by the Cincinnati Bengals with the third overall pick in the first round of the 1980 NFL draft. Over his 13-year career that was spent entirely with the Bengals, Anthony set a gold standard by being named the NFL's Offensive Lineman of the Year an incredible eight times. Selected to the Pro Bowl for 11 consecutive years, Anthony became a member of the 1980's NFL All-Decade team and he earned a coveted place on the 75th anniversary All-NFL team. Anthony also played in two Super Bowls for the Bengals.
During his playing days, Anthony was recognized for his tireless community involvement in and around Cincinnati. He was the recipient of the Athletes in Action Bart Starr Award for Leadership in 1990, and was named the Bengals Man of the Year Award for five consecutive years. In 1991, he was honored as the NFL Man of the Year.
Following his enshrinement into the Pro Football Hall of Fame in 1998, Anthony led the development of an award-winning community outreach platform that has made a positive impact throughout the Greater Cincinnati area and across the tri-state region. The Anthony Muñoz Foundation, established in 2002, is a non-profit organization that engages the tri-state region to impact area youth mentally, physically and spiritually. Since its inception, the foundation has impacted thousands of children and raised more than $10 million for foundation programs and select charities.
A devoted husband and father, Anthony and his wife, DeDe, have two children and six grandchildren.
ES is working for You!
Call us at 877.349.9303 and Never Stand Alone.

Please visit us on Facebook.