Building a Fleet. Investing for the Future.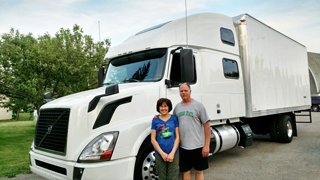 How many times have you thought about Expediting as an investment in your future? To some, this may seem like a strange concept. But to Jeff and Renie Strahan, building an Expediting fleet plays a major part in their investment portfolio for the long term. Before we get into the specifics of their business plan, let's get to know them a little better.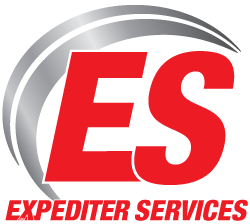 Jeff has been a truck driver for about twenty-five years, while Renie has been busy with a career of her own as a dental hygienist for the past thirty years. As Jeff explains, he first became aware of Expediting while on the road. "Driving my truck, I would see these small straight trucks out on the highway and I always wondered what they did. I started doing research and became intrigued by Expediting's business model. As I did more research, I realized that there was more to Expediting than meets the eye. The deeper I dug, the more I realized that Expediting would be a great opportunity as a way to plan for our future. I found Expediter Services online and spoke with Jeff Tacker. I was with a carrier that was not getting the job done. I decided to sign up with ES and go with Panther as my carrier. I saw an immediate turnaround — that was in 2010, and as they say, the rest is history."



After a few years, the Strahan's left Expediting to concentrate on other priorities, but the opportunities available through Expediting stuck with them through the years. "Renie and I have been doing a lot of planning and thinking about our futures and even retirement, and we knew that Expediting was still a great way to make that happen. We heard about The EGG at Expediter Services' offices in Southaven, Mississippi and we decided to attend so we could learn more about the industry and take a look at a truck. It turned out The EGG was a great experience and we got a lot of good information. Our original plan was to purchase a good used truck from Expediter Truck Sales, but we wound up buying a new 2016 Volvo 780 factory dry unit. This truck is one of the first ten Volvo factory spec'd straight truck units available in North America and we got a terrific deal on it! We utilized Expediter Equipment Finance too and the entire process was easy!"



As mentioned earlier, the Strahan's are looking to leverage an Expediting fleet into an income stream they can use as part of their retirement planning. "At some point both Renie and I will step away from our current careers and a fleet of Expediter trucks will be a good way to help us transition into having a good income when we're ready to make that move. Renie is already making plans to become even more involved in the bookkeeping and managing the business. As a woman in expediting, she is a great asset for our company," said Jeff. "We also plan to add more trucks to our fleet and I anticipate we will have at least three trucks in the next year. Expediter Services just makes the whole process so easy."
In addition to retirement income, Strahan says purchasing a new truck is a great way to insure against market fluctuations. "I feel that having as new a truck as possible is a good way to cut down on overhead, especially when freight is soft. Also, Expediter Services has fantastic services and programs that can help defer costs like fuel, maintenance, breakdown support and insurance. There truly is no other company I would rather be associated with than ES in any business environment.
ES is working for You!
Call us at 877.349.9303 and Never Stand Alone.

Please visit us on Facebook.