Another Path to Ownership & Success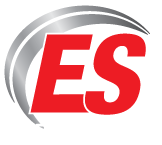 When Jeffrey and Valerie Welborn made the decision to change careers and enter the field of transportation, they were hopeful that their new path would lead to opportunity and success. Little did they know that a chance encounter at a truck stop would bring their path to ES's Path To Ownership (PTO) and to FedEx as their new motor carrier. Learn more about how they are building a fleet by choosing their own path for ownership and success.
Jeffery, how did you and Valerie get started in transportation?
It all started in 2013. Up until that time, I had always worked for myself as a building contractor and the market just wasn't supporting my business. I had always wanted to drive a truck. I discussed it with Valerie, and since she had recently been laid off from her job, we decided it would be a good career move. 
After looking at several trucking opportunities, we started driving long haul for a large trucking company. After about nine months, we found ourselves broken down at a truck stop waiting on a tow truck. We began talking to an ES team signed on with FedEx as their motor carrier. They told us about ES and their support, as well as what a great company FedEx is to drive for. We asked a lot of questions and It sounded like a much better opportunity than where we were at present. We made up our minds that when our current contract was complete (in about 3 months) that we would make the switch to ES and Fedex as a team.
Soon afterwards, we were in touch with ES Recruiter, Kim Smith. She spent a lot of time on the phone with us explaining how the various ES programs work. We also told her that we wanted to become truck owners and she was very informative about the ES Path To Ownership (PTO). She was up front about everything and explained about how we could drive a truck from the ES fleet while running under FedEx's authority. During this time, our attitude, aptitude, work ethic and work history would be evaluated, along with our ability to generate revenue. And if we met all of the criteria, we could qualify to buy our own truck. It all sounded great — but we saw another opportunity within the ES umbrella and took another path to ownership, as you'll see, it worked out very well for our business.
Can you tell us about the different path to ownership that you took?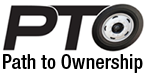 The folks at ES encouraged us to attend their annual EGG (ES's Group Gathering) — this was in 2015. It gave us the opportunity to get to know the people at ES on a personal basis. It also gave us the opportunity to network with other people in the business. The whole EGG experience was terrific! Not only did we get to meet a lot of knowledgeable people, we got to learn more about the transportation business in general. I would recommend to anyone to attend an EGG, it's that good.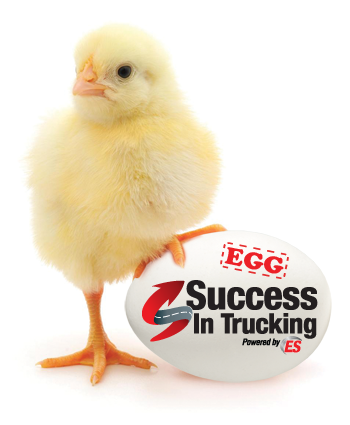 The EGG was the tipping point that reinforced our desire to become owners. Shortly afterwards, we met a fleet owner who gave us the opportunity to drive for him and purchase one of his trucks as a type of lease purchase agreement. We drove for him for about a year and a half as we were buying the truck and decided that we wanted to start our own fleet and buy a second truck. FedEx recommended several options and we chose to speak with ES because they represented the best opportunity to make a purchase while we were still paying for our first truck.
Back in August, we contacted ES about our desire to buy this second truck and spoke with Steve Kochensparger at ES Equipment Finance. I provided him with all of the paperwork and EEF evaluated it. At this point it was recommended that our best course of action was to purchase the current truck that we had been making payments on and own it flat out. This would make the process easier having that truck in our name when purchasing a second truck — which we should be able to do in about ninety days, through ES's Path To Ownership. 
We're excited about the opportunity to add a second truck in a short amount of time and start building a fleet. I like the fact that ES is flexible with their Path To Ownership and lets us qualify for a truck using available data from the motor carrier that is provided to ES Equipment Finance. Our longterm plan is to add more trucks to our fleet in the future. The PTO makes the process easy and streamlined and we know what we're getting. It's a great opportunity to start our fleet off on the right foot. 
A Woman in Transportation's Perspective
What was it like starting a new career in transportation?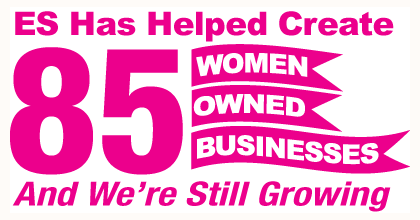 I love the fact that in transportation you are doing something different everyday. There really isn't such a thing as "routine". Yes, you're performing a task where you haul freight on a routine basis, but it's always a challenge and it's almost always in a different place. Before getting into trucking, I had not seen many parts of this country. Transportation gives you the opportunity to travel and experience things you would never get to do in a more sedentary occupation.
I always tell women who want to get into transportation to keep an open mind. It's not a business for everyone, but there is so much opportunity for women. I'm grateful that ES supports women-owned businesses with the 150 Women-Owned Business Challenge. Women should know that there are real careers to be made in the trucking field. It helps to have the right kind of business partner and I'm lucky to have Jeffrey. We always work well together as a team, and that's what it takes to be a success in trucking — and it doesn't hurt to have ES in your corner, so you never stand alone! Read more about the WIT/ES 150 women-owned business initiative by clicking here.
ES is working for You!
Call us at 877.349.9303 and Never Stand Alone.

Please visit us on Facebook.