A New Straight Truck & More Opportunity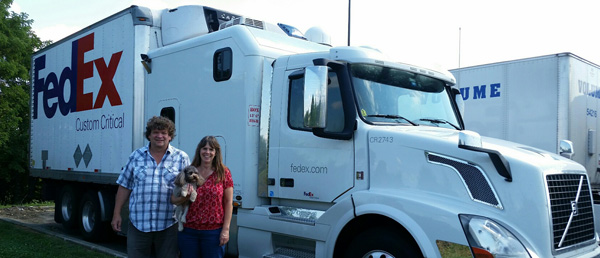 It seems that everyday, more and more people are discovering the advantages of the Expediting lifestyle. Not only is it a great way to make a living, it's also a terrific way for a husband and wife team (or anyone for that matter) to spend time together, traveling the country in the comfortable accommodations offered by a quality straight truck. And that's just what Charles "Chuck" Drobneck and his wife and driving partner Angie decided to do, with a little help from Expediter Equipment Finance and Expediter Truck Sales.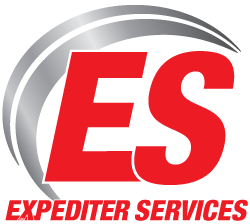 "Angie and I got our CDL's together back in 2012 and started driving tractor trailers for a trucking company. But from day one, we knew that we didn't just want to drive for other people. We knew that some day we would own our own truck," said Chuck. "After driving for about a year, we signed on with FedEx as long-haul Expediters, but the more we spoke with people in the business, the more interested we became in trying the smaller, more maneuverable straight trucks."



The Drobnecks started doing research online and before long, they were in touch with Steve Kochensparger at Expediter Equipment Finance. "We told Steve about our desire to find a good used straight truck. He helped us get pre-qualified, which was nice because we knew just how much truck we could afford. As the financing was being prepared, we found a truck that we liked at the Expediter Truck Sales' website — a 2014 custom refrigerated Volvo 780. We contacted Danny Vernon, ETS Sales Manager about the consignment truck he had listed for another owner, and in a couple of weeks we had our truck. The process was straight forward and done efficiently," said Chuck.



Their new Volvo had only 372,000 miles on the odometer. It features a 110″ Loaded ICT Sleeper with a shower/toilet and an eighteen-foot Supreme Refrigerated Box. "We've been in the truck since mid-August and absolutely love it," said Angie. "The shower/toilet really sold us on this truck. We're looking forward to many years and many miles of service as a white glove qualified team."


And speaking of their white glove qualifications, Chuck had this to say about the importance of having enhanced credentials. "We're excited about our new truck. It's set up great to help us maximize our earning potential. Having enhanced credentials (both driver and truck) is advantageous in this business because we're able to take a wider range of loads. Even in remote areas, we can often pick up loads that without the credentials, we would have to dead head out. I would recommend enhanced credentials to anyone looking for more opportunity in Expediting.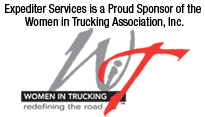 Spotlight also took the opportunity to talk with Angie about being a Women in Expediting. "I've found that as a woman, I get a lot of respect as a business owner and as a driver. People are always curious as to how we manage as an Expediting team and as husband and wife. I drive and do the bookkeeping, because that's my background. We love the travel and get to visit our family around the country. I always tell women who are interested in Expediting to keep an open mind. It's a good way to make a living and spend time with your spouse."
As for future plans, Chuck is optimistic. "I can see us adding another truck or two in the future, depending on the economy. But one thing is for sure, Expediter Services will be a part of it."
ES is working for You!
Call us at 877.349.9303 and Never Stand Alone.

Please visit us on Facebook.