A New Career Path to Success In Trucking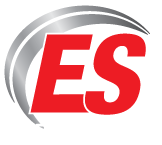 Sometimes you just know when it's the right time to make a life-change. When Adam and Misty Johnson decided to change the direction of their lives and careers, they looked at a variety of paths. But ultimately, they chose transportation because of their love of travel, as well as the opportunity it offered. After pursuing various options, they found the right motor carrier with Forward Air and the right Path To Ownership with ES. Read more to see how their path led to Success In Trucking.
Misty, how did you and Adam get started in transportation?
Adam and I both worked for years in a metal fabrication factory. It was just about the only thing to do in the small town where we lived. We both decided that we wanted more out of life and began looking around for a new career that offered more opportunity. Adam started watching YouTube videos and studied online to learn about becoming a truck driver and that's how he got his CDL, that was in August of 2015. After he had been on the road only a short time, I saw that he was really enjoying it. In November, I decided to get into the business, but I went to a driving school to get my training and CDL. That's how we both wound up in transportation and we love and enjoy our new career!
Once we both had our CDL's, we worked for a trucking company for about two years as company drivers. Our goal at the time was to drive as "locally" as we could, but we found out we didn't enjoy this aspect of the business as we had originally thought and the money definitely wasn't there. We switched companies and worked there for about a year. That's when we decided that working as company drivers wasn't really what we wanted to do. We wanted to own our own truck and do this business on our own terms.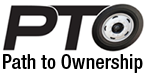 Why did you choose Forward Air as your motor carrier?
Adam and I did a lot of research about various transportation companies and carriers. We liked Forward Air's rate structure. Also, we talked to several people that have worked with Forward Air for many years. and their feedback was very positive. Of all the companies we looked at, they were the best fit for us. We've enjoyed being here, they're an outstanding company and the relationship has been very beneficial for our business.
How did you find out about ES and the Path To Ownership?
When we first came on board with Forward Air, we told them about our desire to become truck owners. From the very start, our recruiter told us about ES and their PTO — that ES takes your work experience, aptitude and attitude into account when it comes to getting qualified to buy a truck. This sounded like a great opportunity and we were interested to learn more.
Soon, we were in touch with a recruiter at ES. He explained all about the program. In a nutshell, we would run as an independent contractor for ES under their umbrella of support, driving one of their trucks. During this time, ES would evaluate our performance, including attitude, aptitude, work ethic and work history to ensure that we'd be able to generate the revenue necessary to run our business profitably. We felt that this opportunity was too good to pass up and began our Path To Ownership. This was in September of 2018. ES's PTO opportunity sealed the deal for us come to Forward Air, and are we glad we did!
Tell us about finishing your Path to Ownership?
In about the second week of December, we got a call from our ES Service Coordinator, Lee Burkhalter, telling us that our revenue looked good, our attitude was great and that we showed the aptitude needed as owner-operators, and that our work ethic was wonderful. He asked if we'd like to finish our Path To Ownership. We were thrilled and emphatically said YES!
We were soon in touch with ES Truck Sales Manager, Danny Vernon. He helped us source a brand new 2019 Freightliner Cascadia from Stoops Freightliner. It's such a nice truck and it's very well equipped. It has a Comfort Pro Carrier APU to save fuel, and we also had a grill guard installed to protect the front end.
The next step was to submit our paperwork to ES Equipment Finance, fulfilling a list of requirements. In a very short amount of time we were approved. From the time we first began the PTO, until the final purchase of our truck, ES kept us up-to-date throughout the entire process. Everything was smooth and easy and we're just thrilled about becoming owners.
How has being a truck owner affected your business?
Just as we anticipated, being owners carries greater responsibility, but it also has greater rewards. Our new truck gives our business an edge when it comes to putting more money in our pocket. We are now even more in charge of our success as business owners and we love it. We also love the support we get from ES. The savings we get on fuel and insurance is great, too. When you combine this with their back office support, we truly Never Stand Alone.
What are your future plans?
Our plan is to pay off this truck and run it for about six months to a year after it's paid off. Then, we'd like to start building a fleet and begin adding more trucks as we go forward. We feel that with ES behind us, we'll definitely be able to meet this goal.
A Woman in Transportation's Perspective
What has your career been like as a woman in the transportation field?
It's funny, I used to be deathly afraid of semi trucks because my family was in an accident as a child with a dirt hauler. But after deciding to get my CDL, I was able to put all of that behind me. I absolutely love what I do and transportation has been a great career path. Also, I think ES's 150 Women-Owned Business challenge is such a terrific way to help women build a business. I would encourage any women looking into the transportation field to take advantage of this initiative. (Read more about the WIT/ES 150 women-owned business initiative here)
How do you balance your business workload?
Adam and I are a team. We always back each other up and split our responsibilities 50/50. There are some areas that each of us do better than the other. I'm much better at the paperwork, but he does most of taking care of the truck. There's always a give and take, but when it comes down to it, we both do what is necessary to keep our business on track.
Women have a lot to offer transportation. I would encourage anyone (male or female), to do their research and find the transportation path that fits them best. Forward Air and ES turned out to be a great path for us!
ES is working for You!
Call us at 877.349.9303 and Never Stand Alone.

Please visit us on Facebook.