Opportunity Plus Community Equals Success in Trucking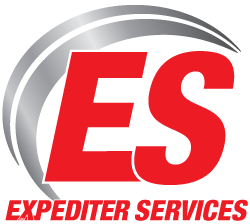 As we've pointed out in numerous articles, opportunity in the field of transportation has no boundaries. The path to success and ownership is open to anyone with the desire to work hard and take advantage of opportunities such as programs and support from ES. Amy Kain and her husband Wade are business owners who recently took ES's Path to Ownership (PTO) and Much Better Alternative to truck finance (MBA), in order to say farewell to the lease purchase quagmire to become true truck owners. Amy's perspective as a woman business owner and a Woman in Expediting tells their story of success.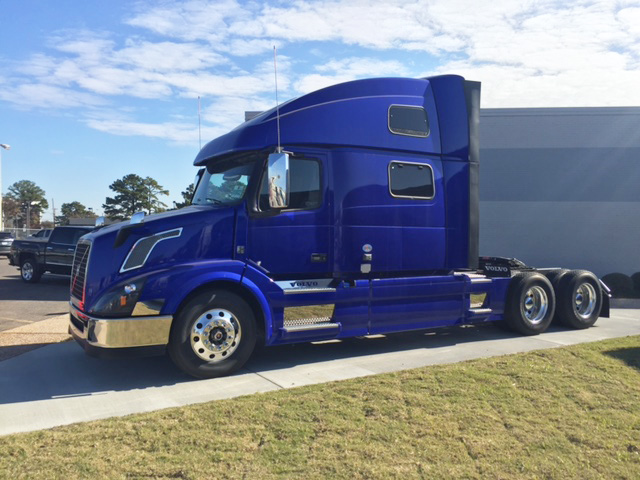 As a woman in transportation, what made you want to get into the business?
First of all, I want to give a shout out to ES, Panther and WIT for supporting the 150 Women-Owned business challenge. I think it's important that women have the same opportunities as men when it comes to trucking. (Read more about the WIT/ES 150 women-owned business initiative here.)
Back in the day, I was dating someone who was a driver and it seemed like the transportation industry was a real opportunity to make a good income to support my kids. I still feel that way! If you apply yourself and have good support like you get from ES, you can make a good living, support a family and put money away for retirement.


How did you and Wade get started in transportation together?
My husband started driving for a trucking company quite a few years ago and we've been at it ever since with various companies during that time. We decided that we needed a change and chose Expediting as our next career move.
How long have you been in Expediting?
We've been in the Expediting for about three years now.  Before we made the switch, we did our research to see what it's all about and what they say is true: expediting has a much better lifestyle, which suits us very well. It's also a great opportunity to earn a good living. We chose Panther as our carrier and we're very happy with them. They are a great company!


Tell me about your lease purchase experience?
To be honest, it wasn't great. It's basically paying a truck note and with a bunch of extra costs and requirements with virtually no way to really pay the truck off. A lease purchase definitely is not true ownership because at the end of the day, you don't (and probably never will) own that truck. Before hooking up with ES, we were in a couple of lease purchases. Each one was with different companies, but basically it's the same story: you pick out your used truck from a lot, which really isn't much of a choice because you don't know hardly any history about the truck and you're stuck with whatever selection they have at the time. Each LP was easy to get into, like falling into a hole. There are many other negative issues you have to deal with in a lease purchase, too.


Can you tell us more about these Lease Purchase issues?
Well, to begin with, there's the required maintenance escrow. We would pay it every week, but when it came time to have the truck worked on, there were so many strings attached that it was always a hassle trying to get the truck fixed. We had no say so when it came to getting parts for the truck, such as tires and other things. Also, when we left our last lease purchase, the lease company kept our maintenance escrow — that's money we'll never see again, that's for sure! Add to that the fact that there was little to no support from the lease company. They always acted like they were doing us a favor instead of servicing us. It was like we worked for them instead of them working for us. Almost any way you slice it, the entire LP experience is not something I would recommend for anyone looking to actually own a truck and be successful.


What made you decide to take ES's Path to Ownership?
We've had the desire to be truck owners for a long time. We spoke with some other drivers who told us about the good experience they had with ES and we decided to give them a call and the rest as they say is history.
Tell us about the process of choosing a truck and financing?
The whole process was easier than we thought it would be. Danny Vernon, Expediter Truck Sales Manager, was really helpful in locating a new truck for us at a dealership. He made sure the truck was spec'd the way it should be for our business. We wound up purchasing a new 2018 Volvo 780 with a Thermo King Tri-pack APU, which saves us on diesel and idling the engine when we have down time.
The financing was easy, too. Once we submitted our paperwork, Steve Kochensparger at Expediter Equipment Finance looked at our work history with Panther. He got back with us quickly and the deal was done. The whole thing was much easier and straight forward than going to a traditional bank.
As a true owner, can you tell a difference in your bottom line?
We've been in this truck for about 4-months. We love it! We're making more money than we were in our lease purchases because we're paying less to the bank and putting more money in our pocket. And It's just a great feeling to know that the truck is actually ours.
As a woman business owner, what are your tasks when it comes to running your business?
Wade and I both drive, but there is work that I do that is more suited to me, such as I might do more paperwork than him, but in reality, we share everything.
Do you feel you're treated differently being a woman in what is traditionally a male dominated field?
On occasion, I do experience some negative aspects of being a woman, but for the most part, if you act professionally, you're treated like a professional. You've got to stay focused on your goals and not let anything negative get in the way.
What would you tell women who are looking to get into transportation?
I would tell them it's all about the opportunity. There's a lot of opportunity for women in the trucking business with ES and Panther. It takes a community like this to be a Success in Trucking.
Expediter Services is working for You!
Call us at 877.349.9303 and Never Stand Alone.
We'd like to hear what you think about this Expediter Spotlight story. Please visit our Facebook page to comment.
Don't miss our upcoming issue of Fast Track News, featuring up-to-date News for Professional Expediters