March 5, 2020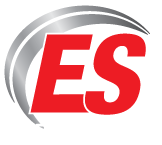 Since 2006, ES has gained a reputation as a company on-the-move in the transportation industry. From our innovative Path To Ownership that takes your attitude, aptitude and work history into account when it comes to financing a truck; to the 150 Women-Owned business Challenge providing opportunities for women in transportation; to our investment in people, technologies and infrastructure, ES has built a community of support to help you become a Success In Trucking.  
As we continue to grow and support this community, please help us welcome Seth Reid, Service Coordinator and newest member of the ES team. 
Seth was born in the Mid-South and graduated from the University of Memphis, where he studied and became fluent in Spanish. His professional background includes manufacturing, where he put his linguistic skills to good use. "I was born and raised in the Memphis area where I took a class to learn the ancient Latin language and then two classes to learn Spanish.  I graduated from the University of Memphis with two more classes in Spanish.  I lived in Houston for several years after I finished school where I worked in a manufacturing plant where I was one of a few English speakers amongst hundreds of Spanish speakers. For the past four years at a factory in Memphis I worked closely with many Latinos, mostly Guatemalan, each day improving my ability to converse more effectively with my Hispanic friends and co-workers. I'm looking forward to using my Spanish speaking skills to help support the ES community," Said Reid.
The ES community is broad and diverse, and we welcome opportunities to help strengthen and build this community for everyone.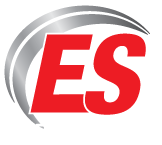 Desde 2006, ES ha ganado una reputación como una empresa en movimiento en la industria del transporte. Desde nuestro innovador "Camino A La Propiedad" que tiene en cuenta su actitud, aptitud e historial laboral cuando se trata de financiar un camión; al "Desafío por 150 Negocios Propiedad de Mujeres" que brinda oportunidades a las mujeres en el transporte; a nuestra inversión en personas, tecnologías e infraestructura, ES ha creado una comunidad de apoyo para ayudarlo a convertirse en un "Éxito En El Transporte Por Carretera."
A medida que continuamos creciendo y apoyando a esta comunidad, ayúdenos a darle la bienvenida a Seth Reid, coordinador de servicios y nuevo miembro del equipo de ES.
Seth nació en el Medio Sur de la pais y se graduó de la Universidad de Memphis, donde estudió y aprendió español con fluidez. Su experiencia profesional incluye la fabricación, donde aprovechó sus habilidades lingüísticas. "Nací y crecí en el área de Memphis, donde tomé una clase para aprender el antiguo idioma latino y luego dos clases para aprender español. Me gradué de la Universidad de Memphis con dos clases más en español. Viví en Houston durante varios años después de terminar la escuela, donde trabajé en una planta de fabricación donde era uno de los pocos angloparlantes entre cientos de hispanohablantes. Así que durante los últimos cuatro años en una fábrica en Memphis, trabajé estrechamente con muchos latinos, en su mayoría guatemaltecos, cada día mejorando mi capacidad de conversar de manera más efectiva con mis amigos y compañeros de trabajo hispanos. Tengo muchas ganas de utilizar mis habilidades de habla hispana para ayudar a apoyar a la comunidad de ES ", dijo Reid.
La comunidad de ES es amplia y diversa, y agradecemos las oportunidades para ayudar a fortalecer y construir esta comunidad para todos.

Have questions? Do you need help registering for The SITE in English or Spanish?
Contact our team at 877.349.9303.
---

The inaugural SITE was such a success, we're doing it again June 5th & 6th at the Indianapolis Motor Speedway!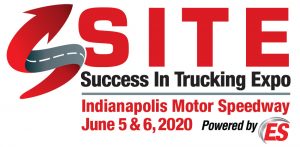 The SITE is a truly unique trucking event that's unlike any other gathering in transportation — and the Success In Trucking Expo 2020 will continue and expand upon opportunities to help drivers become owners, owners become fleet owners, and fleet owners expand their fleets. Proving once again that with the opportunities offered by ES: If you can drive a truck, you can own the truck!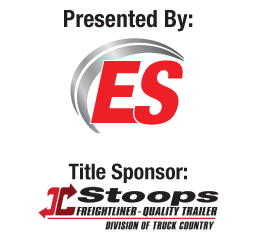 Building upon the success of last year's SITE, Stoops Freightliner will once again be our Title Sponsor. The ES community will feature a gathering of top motor carriers including: Panther Premium Logistics, Forward Air and FedEx Custom Critical. In addition, our roster of vendors, guest speakers and ES team members will be on hand to answer questions and get to know you on a personal level, so you Never Stand Alone.
"In 2019, we worked diligently to develop the Success In Trucking Expo into an event that would be meaningful and have a positive impact for professional drivers interested in ownership, as well as current owner-operators and fleet owners who are looking to grow their businesses. We're looking forward to continuing this success at the 2020 SITE," said ES President Jason Williams.
If you have questions or if you'd like to register now, please contact our team at 877-349-9303.
Click Below to Learn Even More about the SITE
Bobby Bowden Named Keynote Speaker for SITE 2020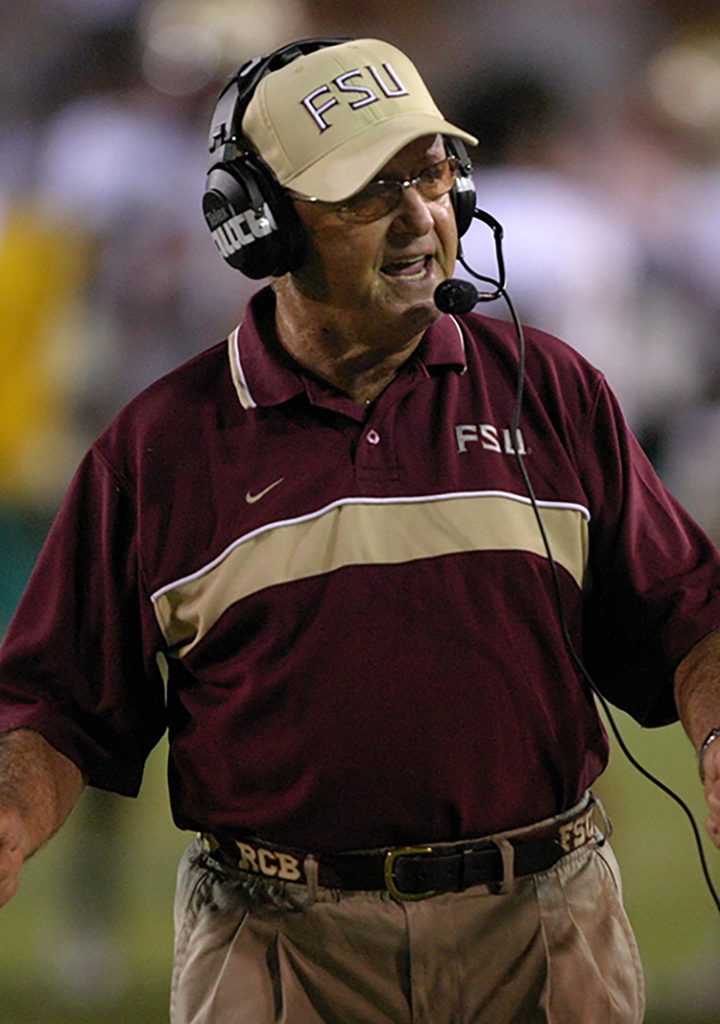 The Success In Trucking Expo is thrilled to welcome legendary football coach Bobby Bowden as the keynote speaker on the first day of the SITE 2020. Known as much for his affable charm as he is for his championship teams, Coach Bowden made an impact on both the young men he coached and the sport of football during a career that spanned seven decades. Coach Bowden, who retired in 2009, stands today as the second-winningest coach in major college football history.
Coach Bowden led Florida State University, and he built the football program into a perennial powerhouse, winning two national championships and earning 22 postseason bowl victories at the helm of FSU. Coach Bowden's FSU teams dominated the Atlantic Coast Conference, winning 12 consecutive conference titles. In addition, Florida State finished within the top five ranked teams in the nation for 14 straight seasons. In his 44 seasons overall as a head football coach, Bowden compiled 40 winning seasons, including 33 straight at FSU.
Off the field, Coach Bowden is the author and co-author of several books, and he has served as a leading voice for the Fellowship of Christian Athletes. In fact, the FCA has named an annual award in honor of Coach Bowden. The Bobby Bowden Student-Athlete of the Year Award recognizes one college football player for achievements on the field, in the classroom and in the community.
A 2006 inductee into the College Football Hall of Fame, Coach Bowden and his wife, Ann, have been married for 61 years. They live in Tallahassee, Florida.
"We are very proud to welcome Coach Bowden as our keynote speaker for this year's SITE. His record for achieving success on and off the field as well as his dedication to be of service to others during his lifetime are truly inspirational," said Jason Williams, President of ES. "We are looking forward to hearing what Coach Bowden will be sharing with us at the SITE. We know his message will hit home with everyone in attendance."
MORE ABOUT THE SITE
• The  SITE (Success in Trucking Expo) 2020 takes place June 5 – 6 at the Indianapolis Motor Speedway, the largest permanent sport facility in the world. At the SITE, your dreams of truck ownership can become a reality.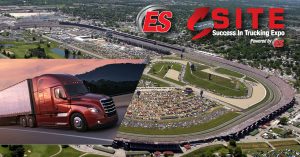 • Join us for food and fellowship! We look forward to dining with you and getting to know you better as we eat together with meals provided by the Success In Trucking Expo. Our wonderful venue located at the world-famous Indianapolis Motor Speedway will overlook a selection of new trucks for you to review and test drive.
We're excited about the SITE 2020 and hope to see you there!
If you have questions or  if you'd like to register now, please contact our team at 877-349-9303. 
Listen Up! NTI COO & SiriusXM Radio Host Leah Shaver Discusses Trucking Market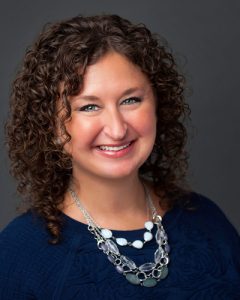 In this edition of the podcast, Leah Shaver will be joining us to talk about a range of topics that we know will be of interest for all professional drivers, fleet owners and anyone involved in the business of trucking. Leah is the Chief Operating Officer of the National Transportation Institute, and she also serves on the Board of Directors for the Women In Trucking Association. Regular listeners to SiriusXM radio and the Road Dog Trucking Radio have likely heard Leah as a host on Channel 146 or through the SiriusXM app. Leah is one of the trucking industry's leading experts on compensation for professional drivers and owner-operators. Through her work at NTI, Leah studies market trends in the trucking industry and she is a strong advocate for promoting opportunities for women in all roles across the trucking industry.
. To listen, click on the SoundCloud icon below.
You Don't Have to Wait for the SITE to buy a truck. It's What We Do Everyday!
ES is working for You!
Call us at 877.349.9303 and Never Stand Alone.

Please visit us on Facebook.