Amy William's Journey into Ownership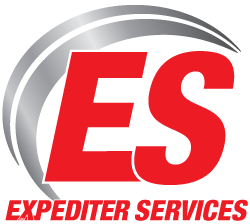 We continue to shine an investigative spotlight on Lease Purchase agreements with our latest story featuring Amy Williams, and her husband, an Expediting team signed on with Panther. She recently took the Much Better Alternative (MBA) to truck finance after a trying experience with a lease purchase agreement.

Over the years, the trucking industry has offered lease purchase agreements to Contractors looking to become Owner Operators. As a rule, lease purchases are configured to benefit the Leasor featuring little or low down payments veiled to entice you to overlook restrictions and requirements. The final results are high payments and virtually no beneficial way to pay off a truck. The lack of a true ownership option can make it frustrating for entrepreneurial minded contract drivers to become owners. The good news is that the lease purchase has met its match!
A much better option is Expediter Services' Much Better Alternative (MBA) to truck finance with a rock solid Path to Ownership (PTO) offering true truck ownership. Just ask Amy Williams, business manager, partner and wife. She and her husband Kenneth recently moved out of a lease purchase with help from ES and into true ownership with the purchase of a new 2018 Volvo 780. We also discuss Amy's experience as a Women in Expediting/Women in Trucking and the dynamic role women play in all aspects of the field of transportation.
SLN: Tell us about your experience as a Woman in Expediting/Women in Trucking?
I'd love to! First of all, I'm pleased to see that the Women in Trucking Association and Expediter Services have challenged carriers to bring more women into the industry because expediting (trucking) can be a great way to earn a living. The opportunity for women is out there if the glass ceiling is removed. I believe this initiative will be very good for the industry. (Read more about the WIT/ES 150 women-owned business initiative here.)

SLN: You're a great example of how women play different roles in trucking. Tell us more about what you do?

I did drive at one point, but we made the decision that I would take on the role as business manager. The demands of paperwork, dealing with CPA's, and keeping the books can be a full-time job. By utilizing my strengths in this role it frees up Kenneth to concentrate on the driving and operating the truck. I'm still with him in the truck wherever we go and we operate as a team. This was our choice and we've been successful working this way. Each business operates differently. What works for us may not be for everyone.

SLN: How do people treat you as a Woman in Expediting/Trucking?
It used to be that as a woman in this business, people sometimes would treat you differently because you were in a male-dominated field. But I can certainly see how things are changing. For the most part, people treat me as a professional and I think that's a positive development for women in this industry. I would tell any woman thinking about getting into the business to do you homework and do what you like and play to your strengths.
SLN: Give us some background about yours and Kenneth's trucking experience?
Kenneth has been driving a truck since 1994. After exploring some other opportunities outside the trucking industry, we got back into trucking full time in 2010. A couple of years later, we signed on with Panther as our carrier and have been there ever since. Panther is a very good company to work with and has allowed us to meet our business goals!

SLN: Tell us about your lease purchase experience?
Since coming onboard at Panther, we've been involved with two lease purchase agreements. We had looked at purchasing a truck a while back, but the barriers to entry were too steep for us and the total cost of ownership was very high. The lease purchase option was much easier to get into — and since we wanted to be owners, it seemed like a good choice at the time. But we soon discovered it wasn't the best path.
SLN: What was it that turned your lease purchase into a not-so-good option?
There were a number of things, actually. The payments were high, the total pay back was horrendous, there was little-to-no support and we were always having problems with getting maintenance and repairs done on our truck; this especially was a real deal breaker for us.
SLN: Can you tell us more about the problems you had with repair and maintenance issues?
The lease purchase maintenance program was definitely one of the worst parts of the deal. We paid about $300 a week that went into a maintenance escrow account. When you needed to get anything fixed, you were at their mercy and they never got in a hurry about anything. On top of that, they would dictate that you had to use certain parts and a lot of times the parts were low quality aftermarket parts that would lead to future maintenance issues. This applied to tires too. It was also such a fiasco getting them to actually pay for the repair.  We got very little support when it came to getting our truck fixed and maintained. They kept our maintenance escrow money when we left the lease purchase as well. The whole lease purchase experience was frustrating because they acted like they were doing you a favor instead of providing a service. They were demeaning, demoralizing and condescending. And you never felt like you owned the truck.

SLN: How did you hear about ES and their Much Better Alternative to finance?
We wanted to be true truck owners and we had discussed this with our representative at Panther. He was very attentive, understanding and compassionate about the predicament we were in and the feelings we had. He told us about several options and we chose to contact Expediter Services about their Path to Ownership and their Much Better Alternative to truck finance. I called Jeff Tacker. He and I spent a LOT of time on the phone discussing our options. I told him about our goals and desires for our business.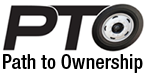 Jeff answered tons of questions about the PTO and MBA and he also explained about the support programs and discounts offered by ES. He never hurried or pushed us to make a decision about financing a truck. As a matter of fact, Kenneth and I took a couple of months to make a final decision about buying a new truck and when we were ready, ES was there for us.
SLN: Can you tell us about the buying process?
Throughout our time thinking about the purchase, we were in touch with ES. When we were ready, we submitted our paperwork to Steve Kochensparger to get an approval through Expediter Equipment Finance. We were so excited about finally being true truck owners. Danny Vernon, Expediter Truck Sales Manager helped us source our truck through a dealership in Memphis. We purchased a brand new 2018 Volvo 780 with a very nice factory sleeper and a ThermoKing TriPac Evolution APU that really helps us save on fuel. We were extremely grateful for Danny's involvement when sourcing the truck. I believe we got a better equipped truck at a better price because of his expertise. Buying our new truck really put a smile on Kenneth's face! Just look at our picture. We are so proud of our new truck, and I am so excited about our new business opportunity!
SLN: Is there a difference in your bottom-line since becoming true truck owners?
Yes! We're increasing revenue by eliminating down time and out of service issues with our new truck. And we're saving money on operating costs. We're seeing a real savings in fuel because of the industry leading discounts on the ES fuel card. Insurance is another significant savings. We get outstanding coverage at the lowest cost. These increased earnings and savings go directly to our bottom-line.
Stay tuned for even more true stories of True Truck Ownership in upcoming issues of Spotlight News.
Expediter Services is working for You!
Call us at 877.349.9303 and Never Stand Alone.
We'd like to hear what you think about this Expediter Spotlight story. Please visit our Facebook page to comment.
Don't miss our upcoming issue of Fast Track News, featuring up-to-date News for Professional Expediters