Ray Gloria: Speaking Candidly about Upgrading, Finance and Expediting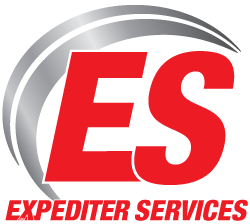 You may recall in an earlier edition of Spotlight News we spoke with former Contractors Ed and Susan Petersen about their recent decision to become Owner Operators with their purchase of a used 2015 Cascadia from friends and fellow Expediters Ray and Lilza Gloria. As promised, we're back to talk with Ray about upgrading and financing equipment, and his take on why now is a good time to purchase a new truck in anticipation of an uptick in freight and the economy in general.
Some Background
We began our career in Expediting, signed on with FedEx as our carrier, shortly after the market crash of 2008. Up to that point I had been in the electrical contracting business for over 20 years. (Read More of their story here) The crash left that segment of the economy pretty well decimated and I was looking for something that was more stable and provided a better quality of life. My brother was already in the business, so I purchased an older truck from him, a 2007 Colombia. Our relationship with Expediter Services also began at that time because we utilized Expediter Equipment Finance to purchase that truck. Lilza and I drove the unit until it had just over 800,000 miles on the clock. The truck had reached the end of it's lifespan, we knew it was time to upgrade.
Their Next Step
Once we decided to upgrade, we were faced with the dilemma to either purchase another used truck or to buy a new one. We felt that since we had been successful in our business driving an older truck, a brand new 2015 Cascadia reefer unit would help us reach our goals more efficiently, as we would soon be transitioning into FDCC White Glove service with much more earning potential. We reached out to Expediter Services to help with the specifications. ES was helpful in getting the details right and Stoops Freightliner soon began the process of building our truck. ES stood by us throughout the build, even offering to let us drive a truck from their fleet until our new truck was ready. We took them up on the offer for a few months, which helped us maintain a revenue stream until we took possession of our new truck. I don't know any other company in the industry that would have gone to these lengths to keep us on the road and help make our business a success. With Expediter Services, you truly Never Stand Alone.
Selling Their Truck and Purchasing New Equipment


Lilza and I have known Ed and Susan Petersen for many years and recently spoke with them about wanting to sell our 2015 Cascadia, as we were looking to relocate out of Florida and take our business in a new direction until we got resettled. They were keen to buy our truck, and I put them in touch with Steve Kochensparger at Expediter Equipment finance who arranged the financing. As usual, Steve was able to help complete the transaction quickly and smoothly. (Read the Petersen's story here)
After selling our truck, we hadn't really made plans to purchase another one for at least a little while longer. But my CPA informed me that I needed to purchase another truck to avoid capital gains taxes at the end of the year. I reached out again to Steve Kochensparger about financing a new truck and he told me about a very low mileage 2015 Cascadia (79,000 miles) that another owner was needing to sell. Lilza and I looked at the truck and we both liked it very much, as it was very similar to the one we had just sold to the Petersens but with 300,000 less miles. We decided to buy it and Steve and Expediter Equipment Finance put the deal together. As usual, everything went smoothly!
Ray's Philosophy on When to Buy a Truck

There have been some important changes in the industry over the last few years. Teams today put in a lot more miles than they used to. For instance, when I first started in Expediting, we would log around 110 — 120,000 miles per year. Today, that average is 140 — 150,000 miles. New trucks from the factory have a 500,000 mile warranty. As a result, many owners try to sell a truck as it reaches the 400,00 mile mark. This way, the next owner has a little warranty left, and the truck is more desirable when it reaches the market. This makes the turnover for a truck about every three years (four years tops). As an owner, you either get new or newer equipment or pay it off and take a chance — which is something I don't personally like to do. As trucks reach over the 500,000 mile mark, repairs are more likely and they can get pretty expensive, not to mention the down-time. I prefer to purchase new vehicles for this reason. Having said that, there's definitely a case for purchasing used equipment. Especially when it's low mileage or it has extensive maintenance records and remaining factory warranties like vehicles for sale at Expediter Truck Sales.
The Economy — Why Now is The Time to Buy
I think there are a lot of indicators that the economy is on the upswing. At the moment, I'm not seeing a large uptick in freight. But new FMCSA rules requiring drivers to go to electronic logs is just around the corner. I believe the new rules could cause a disruption, slowing down loads causing freight to get left behind. This situation will make for a very favorable climate for Expediters. Combine this with a growing economy and it will be good for everyone. I'm looking forward to it. Looking at it this way, now is a good time to buy a truck to be ready for the uptick. And anyone looking to finance a new or used truck should definitely talk to Expediter Equipment Finance and Expediter Truck Sales to take advantage of the favorable freight climate. Combine this with the support you get from Expediter Management Services, and I believe you can greatly increase your opportunity for success in practically any economic climate.
Stay tuned for a future Spotlight News story featuring Lilza Gloria as she discusses Women in Expediting.
ES is working for You!
Call us at 877.349.9303 and Never Stand Alone.

Please visit us on Facebook.