Paying Opportunity Forward with ES's PTO & MBA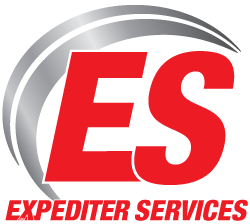 How many times in business and in life have you met someone who knows exactly what they want — probably not that often. But every once in a while, you'll meet people like Jackie Rocha and Michael Barclay, a husband and wife Expediting team who parlayed ES's Path to Ownership into a Much Better Alternative to truck finance to become true owners in pursuit of the American dream.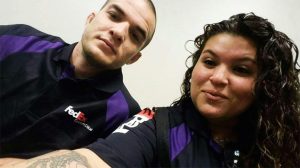 Rocha and Barclay knew from the start that they wanted to become owners. Fortunately, they were introduced to Patrick Lee and Eric Hyfield, Fleet Owners who started their careers at ES as Contract Drivers and had taken the Path to Ownership themselves years ago to become successful fleet owners. Read more to see how all of their paths converged to become a Success in Trucking.
How did you and Michael get into the transportation business?
I was a private investigator in south Florida and Mike was a mixed martial artist teacher. We both felt the need to look for better opportunities and decided to relocate to Atlanta. We both felt like we were in a rut and wanted to do something different. We had talked about getting into trucking in the past and Mike mentioned that we should seriously look into it. We began doing research online. We also visited local truck stops to get a feel for what the industry was truly all about. During that time we talked to a lot of drivers to make sure this was what we really wanted to do. We liked what we saw and heard. We knew right away that transportation was the place for us.
We were motivated to get started. I turned twenty-one on a Sunday back in March of 2015 and on Monday, we were enrolled in trucking school. After graduating and getting our CDL's we went to work as company drivers for a large carrier and stayed with them for two years.
Tell us about finding a Fleet Owner to drive for, choosing FedEx as your carrier and working with ES?
We knew after our first year as drivers that we wanted to be owners and wanted to make sure that our next move would put us in a position to reach that goal. We wanted to get as close to being owners as possible so we could live the reality and learn in order to prepare for being owners, so we began looking for opportunities as Contract Drivers.
One day I stopped and spoke with a FedEx Custom Critical team at a truck stop about their business. I asked them how they got into being owner operators with FedEx and what it was like. What they told me was exactly what we were looking for. We knew FedEx was a great carrier and that's what we were looking for. They recommended Patrick Lee and Eric Hyfield as Fleet Owners. They also mentioned a company called ES that was great at support for contractors and owners. We were intrigued by the opportunity.
Right away we contacted Eric and Patrick. Everything the couple told us was true. These guys were great! They explained the ins and outs of being Contract Drivers and helped us get into the groove at FedEx. From the beginning, we made it clear to them that we wanted to be owners. They were cool with that and told us to be patient and to learn the business. That's when they told us about ES and their Path to Ownership. We knew right away the PTO was our ticket to owning our own truck, but we still had to dive in, learn the business and prove to ourselves (and to ES) that we could generate the revenue and be able to handle being owners.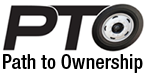 The truly inspiring thing about Patrick and Eric is the fact that they started out in the business just like we did as Contract Drivers at ES with FedEx as their carrier. They also took ES's Path to Ownership and built their business from the ground up to become successful fleet owners. That says a lot about their hard work and the support offered by ES! (read Eric and Patrick's story here)
Tell us about taking your Path to Ownership?
We started by driving a used straight TVAL truck for Patrick and Eric under ES's umbrella. We drove the truck for about a year and a half. Our numbers were good and we had learned a lot about the business and about ourselves. ES looked at our earnings, our attitude and aptitude and asked if we were ready to become owners and of course we jumped on the opportunity!

After submitting our paperwork to Expediter Equipment Finance we were soon approved. We had looked at other financing options in the past and no one even came close to ES. Other finance companies wanted much larger down payments and they didn't take our work history into account. ES required a much smaller down payment, leaving us more cash that we could use to support our business. We wound up purchasing a 2018 Freightliner Cascadia from Stoops Freightliner.
Have you seen a difference in your bottom line since becoming owners?
We've been in our new truck since May and we're certainly making more revenue. One thing that definitely helps us save money is ES's fuel card. It's awesome! Also, ES's support is wonderful. They've been there when we've needed them so we Never Stand Alone.
A Woman in Expediting's Perspective
What is it like being a women in the transportation field?
I've had a great experience as a driver and now as an owner. Everyone has always acted professionally towards me. Transportation is such a great opportunity for women. When I talk to women who have been in the business for many years, I'm just in awe at the things they have done and what they did to blaze a trail for women like me. I hope to be able to help other women as I move forward in my career. It's also great that companies like ES help support women-owned businesses with the 150 Women-Owned business challenge.(Read more about the WIT/ES 150 women-owned business initiative here.)
How do you and Mike balance your workload?
When it comes to our business, we're both all in. Whenever anything needs to be done, we support each other. I do just as much driving, backing and anything else as he does and we both do what it takes to be successful. I'm fortunate that we have a great relationship and respect each other.


What would you tell women who are looking to get into the transportation field?
I would tell them
to jump in with both feet. There is lots of opportunity for any woman who is willing to work hard and pursue their dreams. You can be a contract driver, owner or even a fleet owner if you want to. It all depends on you!
What are your future plans?
Just like Eric and Patrick, we plan on becoming Fleet Owners under ES's support. Once we get into the position as Fleet Owners, then we can help other drivers to become owners through ES's PTO. In a way, it's like paying the opportunity forward. We're looking forward to the challenge of ownership and growing a fleet in the near future.
ES is working for You!
Call us at 877.349.9303 and Never Stand Alone.

Please visit us on Facebook.