When your Path Leads to Success in Trucking, Take It!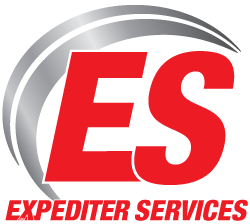 John McManesse is a veteran driver whose career path has run the gamut of transportation opportunities over the years. Recently, a negative experience with a lease purchase agreement found him searching for a better opportunity that eventually led to ES's Path to Ownership (PTO) and a Much Better Alternative (MBA) to truck finance. Check out his story that leads to Success in Trucking.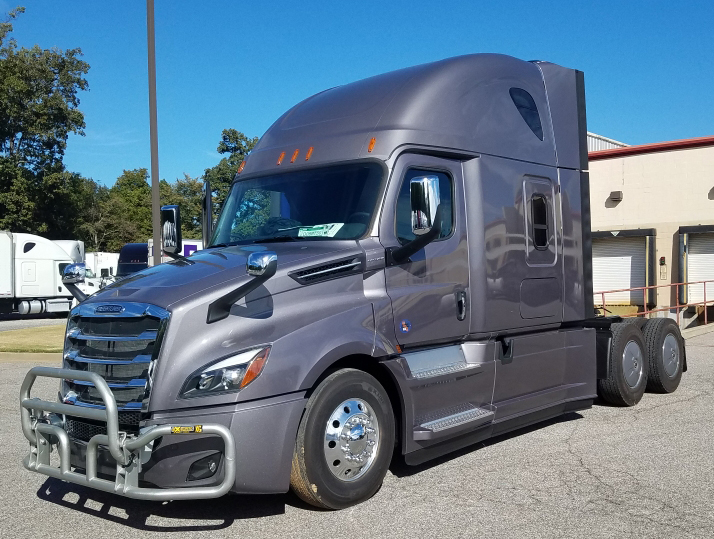 How did you get started in transportation? My career in trucking started back in 1994 hauling locally. Over the years I've been a company driver, an independent contractor and a lease driver. I've been with companies that treat drivers well and with some that don't have much regard for their drivers. It's been a long and hard journey from the time I got started to where I am now. My present carrier is Forward Air and they're just a great place to be. I only wish it hadn't taken me so long to find them.
Tell us about your experience with a lease purchase agreement? I was in a lease purchase just before coming to Forward Air, but the situation wasn't good at all. The truck had a lot of miles on it and there just was no beneficial way to pay off the lease. I finally just had to walk away from it. I would never recommend to anyone going that route. Especially since ES's PTO is now available and such a better alternative when it comes to buying a truck.
Tell us more about working with Forward Air? They treat you great and work with you, not against you. I found Forward Air and the ES opportunity through an online trucking forum that my wife came across. That's where we heard about how great Forward Air was (especially since they were in the ES community) — that was back in April of this year. Shortly after finding out about them, I decided to contact both Forward Air and ES to learn more. Being in the business as long as I have, I've heard just about every offer there is out there and felt that there was nothing to lose by talking to them. I am extremely glad I did.
Can you tell us more about your Path to Ownership? Once I made contact, I was pleasantly surprised to discover that the ES recruiter was a good listener. He asked me what my goals were and what I wanted to do with my business. I told him that I heard about the PTO and I wanted to purchase my own truck. After further discussion, I was told in detail about the opportunity to drive with Forward Air. The opportunity sounded great. He explained more about the Path to Ownership — this is how it works: I would drive one of ES's trucks as a contract driver for a specified amount of time (a minimum of 90 days). During this time, ES would evaluate my aptitude, attitude and performance as an earner and prospective owner operator. Around the end of successfully completing the evaluation period, I would receive a call from ES and continue my Path to Ownership by choosing a truck with help from ES Truck Sales and submitting my paperwork for approval to Expediter Equipment Finance. At least that was the plan, but life got in the way right in the middle of taking my path.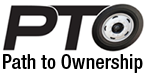 Our family suffered two untimely deaths very close together, just as I began the PTO process. But ES and Forward Air were so sensitive to our loss, they both understood and even helped me and my wife get home to be with family. I can honestly say that I have never seen businesses in the transportation industry show so much compassion and support. I'm truly grateful for the kindness and understanding during this difficult time. I was able to take the time I needed and then continue the Path to Ownership at Forward Air.
What happened after you continued your Path to Ownership following this most difficult time? After being with my family, I continued the Path to Ownership. It wound up taking me about four and a half months, but thank goodness I was able to complete it. Soon, I got the call that my numbers were good and they saw how I would respond during difficult times. I then submitted my paperwork to Expediter Equipment Finance. It wasn't long before I got approved. The process was easy and straight forward. What I was told from the start was all true, including the fact the ES takes your attitude, aptitude and work history and a specific motor carrier into account when it comes to getting approved.
Shortly after approval, I got with Danny Vernon, ES Truck Sales Manager. He helped me source a very nice, brand new 2019 Freightliner Cascadia. The truck has everything you could ever want, including a Thermoking APU that helps me save on fuel. The sleeper is also nice and I've been in the truck now for about four weeks.
How has being a true truck owner affected your bottom line? It's definitely had a positive impact. I'm earning more and I have more earning power and flexibility due to ES's fuel card and other discounts offered. Also, the support I get from the team is an added benefit. Overall, my experience as an owner has been great, and just as they say, with ES, you Never Stand Alone! I had a good opportunity offered at a great carrier with a brand new truck and the best support system you could ask for. It all works together to help make me a Success in Trucking.
What are your future plans as an owner? I'm extremely happy where I am right now. My goal is to earn as much revenue as I can, while paying this truck off early. I feel I should be able to achieve this in a relatively short amount of time. After that, I will probably get another Freightliner with an even bigger sleeper so my wife Lisa can travel more with me. I'm looking forward to the opportunities ahead for me and my business and the positive impact for my family. ES is a great community to be involved with!
ES is working for You!
Call us at 877.349.9303 and Never Stand Alone.

Please visit us on Facebook.