When There's Downtime, It's Time to Upgrade
Back in February of 2014, Spotlight News featured Michael and Dee Zaffino, a couple who made the switch from driving eighteen wheelers, over-the-road, to being successful Expediters who purchased their very own 2008 Kenworth T660 straight truck from Expediter Truck Sales. Read more of their story here.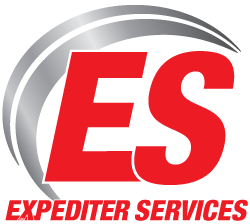 Over the past two years, the Zaffino's have racked up tens of thousands of miles on their truck, delivered hundreds of loads and generated a good revenue stream — but lately, they began to realize their truck was getting a little tired. "We've really driven our truck," said Dee. "From the time we first bought it until just recently, we've made the most of our investment."
It's Important to Know When to Upgrade


As with any truck, there's a point when you know it's time to upgrade, and that time was soon approaching for the Zaffino's. "Our Kenworth was beginning to have maintenance issues. It's something we were expecting, since it was an older truck," said Dee. "It comes to a point where there are diminishing returns. We began to have so much downtime, it just didn't make sense to keep putting money into the vehicle. We purchased this truck from Expediter Truck Sales with over 700,000 miles on the clock. We definitely feel like we got our money's worth because the price we paid for it was far below what we would have paid for a new one. That's why we went back to Expediter Truck Sales for our new truck!"



Once again, the Zaffino's trusted Expediter Services to help them get back up to speed. "We contacted Danny Vernon at Expediter Truck Sales and told him about the issues with our truck and that we were ready to upgrade into a newer unit. He found us a 2014 Cascadia from ES's fleet and WOW, what a difference! You hear people say that you actually make more money when you drive newer equipment, and that is absolutely true. After driving our new truck for about a month, we can see the difference in fuel economy and of course maintenance. With this new truck and ES's support, Mike and I feel we we could be in the position to build a fleet in the future," said Dee.
The buying experience was just as good this time around, too. "Purchasing our new truck was almost too easy. Every step of the buying process was handled under one roof. Our financing was through Expediter Equipment Finance, and everything went smoothly. I don't know any other company that brings all of the pieces together like ES. I can also say the same thing about their support. They're with you every step of the way."
Dee Discusses Being a Women in Expediting




We also asked Dee about her experience being a Women in Expediting. "Mike and I are two totally different people and bring different skills to our business. I handle most or all of our paperwork, and since I have a customer service background, I do almost all of the daytime driving, which puts me in contact with most of our customers. I find that people are sometimes surprised that there's a woman who is driving the truck, but they are also polite and respectful. I think there's a change toward people seeing more and more women in the trucking business and it's becoming much more common."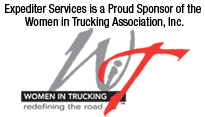 "I think it's important for anyone, male or female, to realize that Expediting is a lifestyle and you have to be able to work in a true team environment. We all have different talents and skills and each team member gravitates to tasks that suit their talents. I would advise women who want to become expediters to try it out as a contract driver (as we did) to see if it's the right thing for you. Also, women need to not be intimidated because the industry is changing to reflect the growth of women in the industry, and that's a good thing."
ES is working for You!
Call us at 877.349.9303 and Never Stand Alone.

Please visit us on Facebook.