The Right Path Leads to Truck Ownership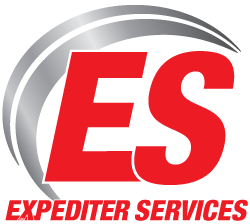 Troy Hawkins grew up in a transportation family and always knew that his destiny would somehow lead to a life on the road. But achieving this goal would take the right opportunity and the right path to achieve Success in Trucking. Read more to see how he came to own his own truck after taking ES's Path to Ownership (PTO) to get his MBA (Much Better Alternative) to truck finance.
Why did you enter the transportation field?
I've been interested in trucking all of my life. My dad was a truck driver and I rode with him when I was a child of three or four years old. I've always enjoyed it and knew that some day I would get into the business one way or another. In 1991, I went to school and got my CDL and even drove a truck for a few years. I left the business after a short time to pursue my education and to get a Masters in Business Administration, knowing the knowledge I gained would some day help me as an entrepreneur and business owner.
What brought you to Forward Air as your Carrier?
Over the past several years, I've been a Human Resources Director for a company and recently I started doing research for a way to get back on the road. I was looking for a way to start a business and become an owner without having a large outlay of cash. I looked at the used trucks on the market, as well some new ones, but I wasn't really sure about how to get started. As it turns out, Forward Air has a terminal literally right up the street from where I live. I thought that was a good way to start, so I dropped by one day and talked to them. My recruiter gave me a lot of helpful information and it sounded like a great opportunity, so in January of this year I took the plunge and here I am. Forward Air is a great company and I really like hauling airport-to-airport freight. It was a good move for me and I've been a Success in Trucking ever since coming on board with them.
Tell us about taking the Path to Ownership?
My recruiter at Forward Air told me about a number of options to get into a truck and I chose ES and their PTO (Path to Ownership) because I could truly own a truck by taking this path. I started out by driving as a Contract Driver in a truck owned by ES in order to prove to them and to myself that I had the aptitude, attitude and work ethic to qualify and become an owner. The truly incredible thing is that the truck provided by ES was a brand new Freightliner Cascadia! ES even flew me up to Fort Wayne, Indiana to pick it up. Think about that — I started my career at Forward Air in a new truck. I knew right then I had made the right decision to go with Forward Air and ES. Things started off right from the very beginning!
I dove right in and hauled whatever Forward Air set up for me to carry. I was determined to make the best of the opportunity. It wasn't long before I got a call from ES telling me that my numbers were good and asked if I was ready to continue the Path to Ownership and purchase my own truck. And boy was I ready! I got with Danny Vernon, Expediter Truck Sales Manager. He found me the truck I wanted: a brand new 2019 Freightliner Cascadia. Its great! I love everything about it. The truck also has a ThermoKing APU that helps me save on fuel, too. I then submitted my paperwork to Expediter Equipment Finance. The approval process was easy and straight forward, and I was approved quickly. And even though I earned an Masters of Business Administration (MBA) in college, I got another MBA — a Much Better Alternative to truck finance from ES. And I was pleasantly surprised at how ES took my work history into account when getting approved. There truly is no other company out there that invests in YOU like ES does.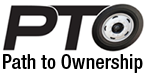 After the purchasing process was completed, I dropped off the truck I had used as a Contract Driver at the ES offices in Southaven, Mississippi. I then picked up my new truck and hit the road. That was in September. Since then, I've been hauling loads and enjoying the fruits of truck ownership. The truck has been dependable and trouble free. Fuel economy is great, too. Add to this the savings from ES's fuel card and it positively affects my bottom line.

I'd like to add that ES and their team have created a structure that helps you be successful. If you're looking to get into the transportation business or move your career forward, ES is where you should be looking for opportunity because with ES you Never Stand Alone. They provided support when I needed it and as you see, it paid off in a very positive way for me, as well as my business. All you have to do is call ES to get the details of the PTO and MBA programs. I recommend it highly to anyone looking to get into transportation.
What are you plans for the future?
Now that I've had some time to experience what its like being an owner, I'd like to expand into fleet ownership sometime in the not-too-distant future. With ES's support, I can see making this a reality. As for right now, I'm focusing on my business and paying my truck off as quickly as possible. I know that the harder and smarter I work, the more opportunity there will be down the road.
ES is working for You!
Call us at 877.349.9303 and Never Stand Alone.

Please visit us on Facebook.