Rockin' & Rollin' as a True Truck Owner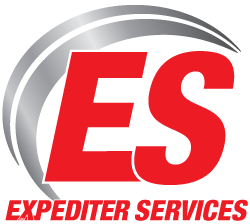 In every business, there comes a point where opportunity meets inspiration — a crossroad where one must make a decision as to which path to take. Lawrence Petty, an independent contract driver and his wife Selena, faced this moment after getting a taste of the benefits of truck ownership while working for a fleet owner and they never backed down. Petty, a cousin of the late rock & roll legend Tom Petty was inspired to put the pedal to the metal to become a true truck owner with help via ES's MBA (Much Better Alternative to truck finance) and the PTO (Path to Ownership). His story is a full-volume account of the mindset and decisions one makes to become a true truck owner. He's definitely running down his dream.


How did you get started in transportation?
I started with Panther Premium Logistics, driving for a fleet owner in 2008. Along the way, I pursued other opportunities with another career, and even worked as an engineer for a while and even got married. My wife Selena made the decision she wanted to drive with me as a team, which was nice.
We made our way back to Panther working for another owner. That worked out for a while, but he wanted to go in another direction, so we began working for a new owner (still with Panther). This is when we got a taste of what it was like to be a truck owner. The owner let us get more involved and keep a larger portion of our settlement. That made a big impression on us. It really got us to thinking that we could become owners. We kept that knowledge in the back of our minds until the right opportunity arrived.


Tell us about your opportunity to become a true truck owner?
Back in 2015, we approached Expediter Services about becoming independent contract drivers while still with Panther. They welcomed us and we began driving a new 2016 Cascadia ST with a Bolt 100" Custom Sleeper and a Thermoking Tri-Pac APU . ES has excellent equipment and we drove that truck until it had about 430,000 miles on it. I called ES and told them about our desire to become true truck owners, knowing that ES often sold trucks directly from their fleet to prospective owners. We were able to purchase that same truck we had been driving.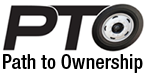 How was your experience purchasing a truck directly from the ES fleet?
I got with Danny Vernon at Expediter Truck Sales and the entire process was easy & fast! Early in 2017, Selena was having a few health issues and I was forced to drive solo for the first part of the year and I knew that could possibly effect my ability to get a loan. Expediter Equipment Fiance looked at our work history, attitude and aptitude and said getting a loan for the truck was no problem. Steve Kochensparger was really helpful with the paperwork. Most of it was done via phone & fax, but I made it a point to visit him in Ohio as I was passing through so I could sign off on the paperwork in person. The entire process was really pretty easy.
I've been driving with a new partner since January, but Selena will be back in the truck with me next week. When she rejoins me, we'll have DOD credentials and the opportunity to make even more money!
Since becoming a true owner, have you seen an increase in your bottom line?
Without a doubt! When you own your own truck, there's greater risk, but there's definitely a greater reward. The increased revenue has helped us with Selena's medical bills and now that she's on the mend, we can put even more money toward our truck, expenses and even savings.

Can you tell us about the support you're getting from ES?
As you know, I've been running under ES's umbrella for a number of years as a contract driver. Their support has been tremendous. They have always been there for me whenever I've needed them. Bobby Gardner and Patrick Bertrand have just been great! Also, Michael Gatewood has always gone the extra mile to make sure any maintenance issues we have are taken care of. ES brings all the pieces together to support you so you Never Stand Alone.
What are your plans going forward?
I'm glad you asked that. I'm pushing 60-years-old and I've come to the realization that in order to keep Selena living in the manner which she's grown accustomed, I'm going to need to have about four trucks on the road. Right now, our first truck will be paid for in about a year and a half. Once it's paid off, I plan on purchasing another truck and begin building a fleet until I get at least four trucks. After running the numbers, a fleet of trucks just makes sense for our business goals.
ES is working for You!
Call us at 877.349.9303 and Never Stand Alone.

Please visit us on Facebook.