No Longer Held Back by Lease Purchases
In this week's Spotlight News we focus on Luis Garcia, a new truck owner, signed on with Forward Air as his carrier. Early in his career, Garcia became entangled in two lease purchase agreements that took a toll on his earnings, his business and his family. With support from his carrier and ES's Path to Ownership (PTO), he got his MBA (Much Better Alternative to truck finance), and was able to turn his life and his business around as a true truck owner. Read below to see how nothing was able to hold back this intrepid entrepreneur from reaching his goals.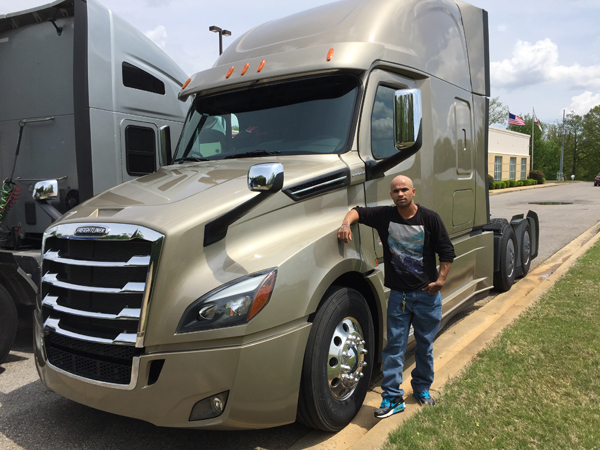 How did you get started in transportation?
I decided I wanted to be in this business back in 2012. Transportation looked like a good career path. I went to school and got my CDL and right out of the gate I bought a truck on my own and hit the road. The truck was really used and I began to have quite a lot of problems with it. At that point I knew I had to do something, so I looked into a lease purchase agreement because I thought it was an easy way to get into eventually owning a truck.
Tell us about your lease purchase experience?
Like I said, I thought it was going to be easy to get into another truck because of it being a lease purchase — and it was easy to get into, but there's a hefty cost involved. It didn't turn out so well because the truck already had a lot of miles on it from previous drivers and I was constantly doing repairs. Also, my situation with the company I was working with at the time wasn't ideal either because their pay scale just wasn't very good. Quite honestly, it seemed like a dead end.
I was in that truck for about a year. I didn't give up on my dream of eventually being an owner so I kept the truck. It wasn't long before I realized that I needed to make a change and went to another company and unfortunately got into another lease purchase. It turned out the settlements from this company weren't much better. The pay made me feel like I was basically working for nothing. I drove this truck for about a year-and-a-half and only had eleven months left to pay on the lease purchase and the truck would be mine. I thought once it was paid off I would be home free to take this truck and pursue other opportunities, but that's not what happened.
One day I got a call from the lease purchase company telling me they were going to take my truck away. To say I was disappointed, hurt and upset would be an understatement. So, as you see, there truly is no way to beneficially pay off your truck through a lease purchase. Those LP's really held back my business and took a toll on my finances and my family. Fortunately following these two bad experiences, I made two great decisions that turned my life and business around for the better.
Tell us more about the good decisions you made that changed your life?
My first good decision was signing on with Forward Air as my carrier. They are a very good company to work with. Their pay scale and the way they do business is top notch. I've been happy with them and I look forward to moving my business forward with them.
The second good decision I made was hooking up with ES and taking their Path to Ownership (PTO). When I first got to Forward Air, they told me about several options to help me get a truck. I looked at the lease purchase option, but because of my two prior bad experiences with LP's, I knew this was off the table (as you'll see, this actually turned out to be a good thing). My Coordinator then mentioned another opportunity that I should look at and that opportunity was with a company called ES. He told me I could drive one of their trucks and take their Path to Ownership and work my way into owning my own truck. I thought it sounded like a great opportunity, so I contacted them.
Sure enough, ES put me into one of their trucks as a contract driver for four months. I was able to show my true earning potential and I wound up buying a brand new 2019 Freightliner Cascadia with a ThermoKing Tri-pack APU, which helps save on fuel. The sleeper is pretty darned nice, too! I can't tell you how great it is to truly own your own truck!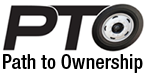 Tell us about your truck buying experience with ES?
It was easy, actually. They looked at my work history, overall attitude and my aptitude for doing this job. I submitted the paperwork to Steve Kochensparger at Expediter Equipment Finance and It didn't take long before I was signing the papers. I got my MBA (Much Better Alternative to truck finance) with ES and now I'm earning the kind of money I always expected to earn as a transportation professional. I can already tell a difference in my bottom line after only being in my truck for a couple of months. This has truly been good for my business, my family and myself.
Were there any surprises throughout the PTO, MBA or buying process?
Yes, there were pleasant surprises… ES treated me with the respect and dignity a professional driver deserves. Also, at every step of the way, from my meeting with Danny Vernon at Expediter Truck Sales, through my dealing with Expediter Equipment finance and the entire team at ES, they explained their programs so I was up to speed by the time I bought my truck. I appreciate the level of support ES has provided and I know they will be there for me when I need it, so I Never Stand Alone.
What are your future plans?
The experience I've had with ES has me thinking about purchasing another truck or two (or possibly more), in the near future. My path is now clear and I definitely see a way forward to be able to build my business. There's nothing holding me back now!
ES is working for You!
Call us at 877.349.9303 and Never Stand Alone.

Please visit us on Facebook.