Have you ever noticed that people who are in the Expediting business love what they do? They have a real passion for their work, their equipment and the road. But what is it that brings people into Expediting from over-the-road or other types of trucking? For Howard and Sylvia Crabtree, Expediting presented an opportunity for a better quality of life, a better quality of customers and more earning potential.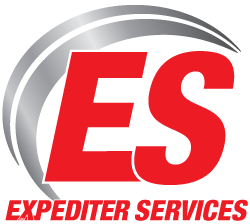 "Howard and I have been driving and business partners in trucking for over fifteen years. For ten years, we drove tractor trailers as over-the-road truckers. We became interested in Expediting by talking to people in the business. After doing some research, we signed on with Panther as an Expediting team. From day one we knew we had made the right decision. We were able to pick up more loads and make more money. The lifestyle of Expediting is also a step up from what we had. We love it! I can't imagine us doing any other kind of trucking," said Sylvia.




The Crabtree's foray into Expediting started off well, but as in any business, there are always hurdles to over come. "The only drawback to starting our Expediting business was our truck, said Sylvia. "From our previous trucking job, we were still driving a tractor trailer. The sleeper was really small and was a uncomfortable for the both of us. We always knew that a straight truck was in our future. In July, we made the decision that we had to get a straight truck and called Expediter Truck Sales. We spoke with Danny Vernon and told him what we wanted. He found us a truck right away. We actually bought the truck sight unseen, never seeing it until the day we picked it up. We put a lot of trust in Expediter Truck Sales and they really came through for us. Our new truck, a 2014 Cascadia has a 100-inch Bolt custom sleeper. It's like moving from a cracker box to a mansion! We've been in the truck for a couple of weeks now and the sheer size of it is taking some getting used to, but we'll manage," said Sylvia, laughingly.


She explained that the buying process was simple, as well. "Once ETS found us a truck, we were soon in touch with Expediter Equipment Finance. The whole process was quick and easy. It really is convenient the way Expediter Services does things, everything is under one roof. It's just so convenient. I don't know why anyone would buy a truck any other way." When asked if another truck was in their future, Sylvia was quick to point out that she and Howard are happy right where they are. "We've been driving together for a long time and we're in a good place in our business and in our lives. We're content to stay with our one truck. But for anyone looking to grow and expand, ES is a good way to make that happen."

We also asked Sylvia about her experience being a woman in Expediting. "My role within the team involves doing a lot of driving. Our new straight truck makes this so much easier than maneuvering our eighteen wheeler. I actually enjoy driving it! As for being a women in this industry, some people are shocked that I can handle driving a truck and manage such a business, but they respect me, especially when they find out how long I've been doing it. I would recommend Expediting to any woman looking for a good career. I love it and can't imagine doing anything else."