Were you able to join ES at the 20th anniversary edition of the Expedite Expo in Fort Wayne, Ind.? The ES Team spent time with visitors to the two booths that ES featured on the floor of the Allen County War Memorial Coliseum Conference Center. ES also hosted the IN-SITE Dinner at the Expo on the first evening of the event in Fort Wayne.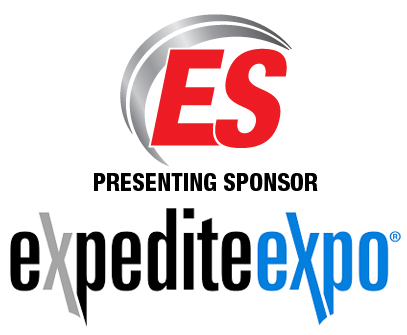 The IN-SITE at the Expo provided attendees with an informal setting where they were able to get to know members of the ES team while hearing informative updates on the latest trends in trucking. The dinner, as well as the time spent at the ES booths, served as a great platform that could introduce Expo attendees to the truck ownership opportunities and the comprehensive programs designed to support small trucking businesses available through ES.
The 2021 edition of the event marked a milestone for the Expedite Expo, which celebrated its 20th anniversary, and ES proudly served as the presenting sponsor for an annual gathering that has become a tradition for the expedite sector of the trucking industry.
Hosted by On Time Media, the Expedite Expo, which was unable to take place in 2020 due to the global pandemic, is the largest trade show of its kind, bringing together expediters from across North America. The Expo offers a platform for attendees to learn about career opportunities, the latest advancements in equipment as well as products geared specifically for owner-operators, contractors and drivers of medium-duty and heavy-duty trucks.
One of the things we really like about this event is that it gives our team a chance to make new friends while we also have the opportunity to reconnect in-person with old friends.
~Jeff Tacker
"The Expedite Expo is always a date that we have circled on our calendars at ES, and it was great to be able to be a part of the Expo's return," said Jeff Tacker, Chief Operating Officer at ES. "As always, the entire team at On Time Media did a tremendous job with the Expo. This was our first in-person event in over a year. We really enjoyed spending time with everyone who came to visit us during the Expo. One of the things we really like about this event is that it gives our team a chance to make new friends while we also have the opportunity to reconnect in-person with old friends, including some people we have known for many years. It was a great event and already looking forward to the 2022 Expo."
Check Out What Happened at the Expo
It was Great Seeing You at The IN-SITE Dinner