Introducing The Hub, Hosted by ES!
Expediter Services is excited to announce that their NEW contractor's lounge, THE HUB, is now open!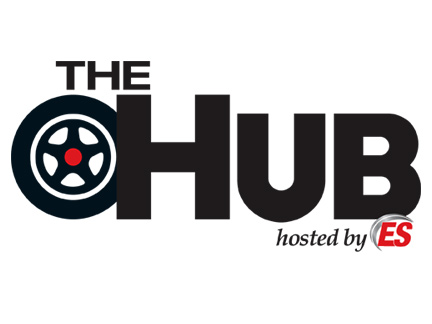 The Hub has been in the works since early this year, and is a part of ES's recent office expansion. According to Jason Williams, President, Expediter Services, the new addition is more than just a place to visit. "We're really excited about The Hub! ES has realized the need for a place where contractors can visit and relax, but it's much more than that. The Hub is a place where people can get together to share thoughts and ideas. It's a part of ES's continuing effort to support this community. We want The Hub to be your lounge, where you Never Stand (or Sit) Alone."
Clean. Spacious. Well-Appointed. Safe.
The Hub brings together a number of amenities to help make contractors feel at home. The common area is clean, spacious and well-lit, with a large flat-screen TV, comfortable lounge chairs where you can put your feet up, and a kitchen area featuring free coffee. In addition, The Hub also provides a free shower and a washer & dryer. And if the mood strikes, you can sit outside on our patio. Access to The Hub is monitored and controlled, so you don't have to worry about unwanted "guests" hassling you the moment you step out of your cab.
Simply Enjoy.
The Hub is your place to meet, share resources, support one another and enjoy a clean, quiet respite from the road. If you have questions, please contact our team at 877-349-9303. to learn more.
We look forward to seeing you at The Hub!

ES is working for You!
Call us at 877.349.9303 and Never Stand Alone.

Please visit us on Facebook.