Focus, Direction, Independence & Opportunity

The Road to Expediting
"Of all the opportunities available to us in transportation, we chose Expediting and ES for our independent contractor business," said Randy Kernan. When you think about it, that's a powerful statement and says a lot about the focus, direction and thought he and his wife/business partner Susan Wicklund, (and soon to be driving partner) put into their future success.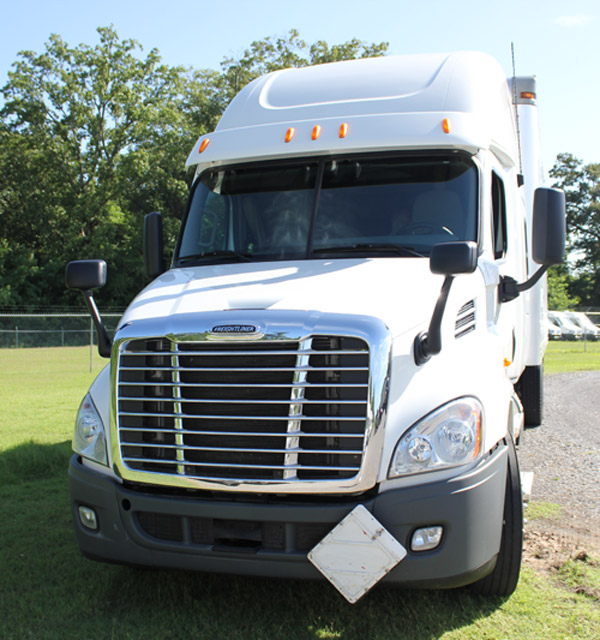 Randy and Susan's road to Expediting saw them take a few turns along the way. Randy had been a truck driver in the military. In civilian life, he drove for a couple of trucking companies over the past few years. He became interested in Expediting after finding Expediter Services online. "I was looking for a better opportunity that would allow us to grow as a team and I found the ES website. They had lots of good information and I called to find out more. I spoke with Wade Roberts, ES Recruiter, about my desire to be a Contract Driver. He was extremely helpful and answered my questions. Of all the companies I contacted, ES was the most responsive. Wade also told us about motor carrier opportunities available through ES, and we wound up signing on with FedEx, as our carrier," said Randy.
But that's just half of the story, because Randy didn't want to drive with just anyone as his partner, he wanted his wife Susan by his side. "When Randy asked if I'd like to go on the road as a contractor with him, I wasn't sure because trucking wasn't my background, as I have been a nurse for thirty years. We have four children and the last one just turned twenty and was leaving home. After I thought about it, being an Expediter sounded like a great way to spend a lot of time with my husband and make a good income. I knew right away, I would need to learn how to drive a truck and get a license," said Susan.
Becoming a Team
"There were several factors that played in to our decision to go into Expediting," said Randy. "The great lifestyle and the income were important considerations, but the size of the truck was what sold Susan the most. Since she didn't have a background in trucking, the shorter straight trucks were much less intimidating." Susan continues, "When we started on the road seven months ago, I didn't have a CDL, but I did ride along with Randy and began learning the ropes. We knew that I would be training and working on my CDL as we went along. When we spoke with Wade Roberts about our situation, he and ES were very supportive, explaining that my husband could train me instead of having to go to an expensive driving school. I'm now far along on my way to getting my CDL as I've already taken the physical and the written test. I'm now scheduled to take the driving portion of the test in a few weeks and ES is letting us use their truck. I can't tell you how helpful and supportive they've been. I'm extremely excited about getting my license and contributing even more to building our business."
Working Their Business
"As contractors, we have a lot of independence," says Randy. "We get to pick where we go. It's really all about our choices. I think being independent contractors is a great way to make a living and is as close to being an actual owner as you can get without many of the responsibilities of owning your own truck. We're happy doing what we do and the more we work at our business, the more we make."
When asked about support while in the road, Randy and Susan were both in agreement. "ES's support is great! Whenever we've had any maintenance issues, help is just a phone call away. When our Qualcomm unit needed repair, ES maintenance support helped us find a place to get it fixed and it was taken care of right away. Their equipment is also really up-to-date, so we've had very few issues overall."
A Woman in Expediting & The Future
"As a woman in Expediting over the past seven months, I've learned a lot about the business and the industry," said Susan. "Even though it's traditionally been a male-dominated field, my experience has been positive. When it comes to working our business, I act like a professional and I'm treated that way, too. Expediting is such a great opportunity for anyone — even women. There are lots of opportunities for women to grow. You just have to apply yourself, just like anything else in life. And don't be intimidated by the size of the truck. You can do it!"
We asked Randy about their future plans in Expediting. "At some time in the future, we may consider ES's Path to Ownership. But right now, we're focusing on and enjoying what we do. We still have much to learn. One thing is for sure though, whatever we decide to do, we know that ES supports our decision."
ES is working for You!
Call us at 877.349.9303 and Never Stand Alone.

Please visit us on Facebook.