ES Utilizing Corporate Chaplains of America Program to Offer Additional Layer of Help & Support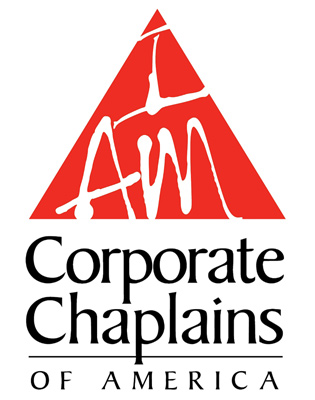 Expediter Services is pleased to announce that the company is expanding the relationship that ES has established with Corporate Chaplains of America (CCA). In 2021, ES began exploring the benefits of utilizing the CCA program. Last year, ES took the first step by asking CCA to send a member of its corporate chaplain team to periodically visit the ES headquarters in Southaven, Miss.
Founded in 1996, the Corporate Chaplains of America is a non-denominational organization that is focused on providing support and assistance to people in the workplace as they encounter the challenges that life can deliver.
Over the past quarter century, CCA has partnered with hundreds of businesses across a broad range of industries, bringing an additional level of care and compassion to the workplace. CCA can serve as a resource during those times when people need help and support the most. CCA's chaplains are skilled caregivers, and their nationwide team currently cares for some 250,000 workers and their loved ones.
The introduction of the CCA program to the ES team in Southaven last year received a great deal of positive feedback. CCA selected Corporate Chaplain Michael Kanai to work with ES. During the first quarter of 2022, ES will begin to make the CCA program available within the ES Community.
"Since our company's founding in 2006, we have focused on being of service to the ES Community, and we know that a business is only as healthy as the individuals running it," observed ES President and Co-founder Jason Williams. "What we have all seen during the last couple of years has certainly highlighted this topic for the entire country, and especially for small business owners. Our entire team at ES is committed to serving our community and have concluded that we need professionals to assist us in certain areas."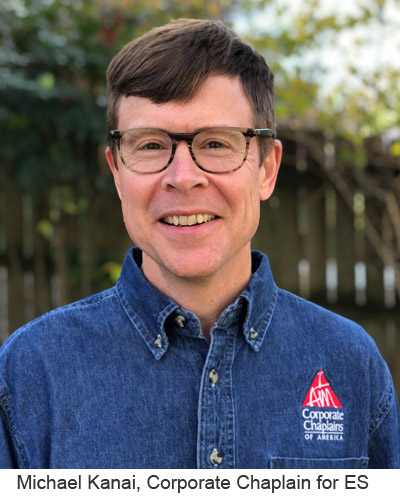 "We've had a first-hand opportunity to experience the Corporate Chaplains of America, getting to know their people and the difference they can make. We've seen how our corporate chaplain works with our people in the office, and we understand why CCA has been so successful in working with companies of all sizes," Jason added. "As everyone who is part of the ES Community knows, the leadership team at ES is committed to putting together the type of comprehensive support you need to not only be successful in trucking, but to also be able enjoy your life as well."
Jeff Tacker, the Chief Operating Officer at ES, was quick to note that the Corporate Chaplains of America program could be viewed as an extension of the roadside assistance offerings that are available from ES.
"First of all, we have found the corporate chaplains to be a wonderful resource who have made a difference for our people in the office," said Jeff. "When you are out on the road, you are checking tire pressure, oil levels and everything else to keep a well-maintained truck. At ES, we believe that people should also have the opportunity to have a resource that allows them to check on their overall well-being. Sometimes, you may need a different kind of roadside assistance, and the Corporate Chaplains of America can be a good resource that can help."
"We all encounter difficult times and challenges, and those bumps in the road of life can be especially true in the trucking industry," Jason noted. "What the Corporate Chaplains bring to the table is that they can serve our community as an additional resource. Like all our service offerings, the CCA program is totally optional. The way we view it is that CCA will be there and available when you need it."
If you would like to read and learn more about Corporate Chaplains of America, ES invites you to visit the CCA website by clicking here.