We're Here to Support You!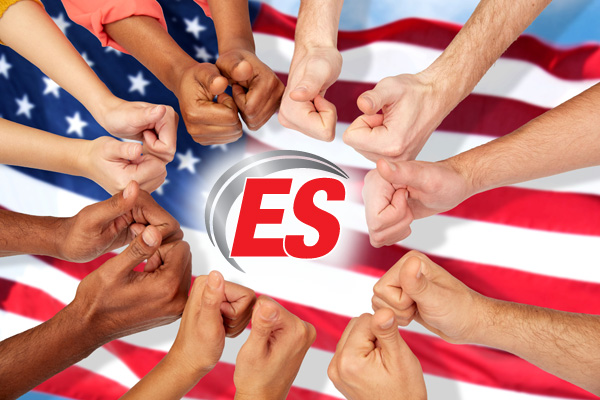 Since the time of our country's founding, Americans have faced seemingly dauntless challenges, including war, natural disaster, pestilence and disease. And each time, our nation has come together to fight, overcome and endure against obstacles that threaten our nation, our freedoms and our way of life.
Today's  fight against the COVID-19 virus is one of those times when we all come together as a common people to battle this enemy that threatens to cripple our nation.  It's YOU, the AMERICAN TRUCKER who stand on the front lines of this battle, and it is you who will see us through to victory!
Thank You for all that you do to keep America the LAND OF THE FREE and the HOME OF THE BRAVE!
ES is here to support you, so you Never Stand Alone!
KEEP AMERICA ROLLING!!!
ES is working for You!
Call us at 877.349.9303 and Never Stand Alone.

Please visit us on Facebook.