ES is All About Success in Trucking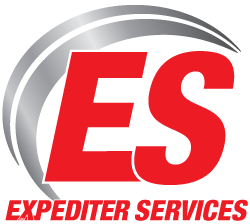 Since 2006, when people in the transportation industry hear the name Expediter Services, the image of a growing, nimble, can-do company in Southaven, Mississippi, creating capacity and servicing the Expediting industry with the motto Never Stand Alone comes to mind. This image has been well earned as ES has evolved into the largest provider of capacity to the trucking industry's expedited sector. Now, there's more to their story as they branch out to begin servicing the general trucking market with the same dynamic mission and purpose under the brand Success in Trucking.


The newly expanded ES Network through SuccessInTrucking.com is focused on the opportunities for truck ownership with a program that offers access to financing at favorable rates and equipment from the leading truck manufacturers in the industry. As the company expands into the general trucking market it broadens its operation with a proven strategy that can assist contractors in their desire for true truck ownership through its Much Better Alternative (MBA) to truck finance and its Path to Ownership (PTO).


ES also teams up with industry motor carriers to support their efforts with programs and discounts designed to maximize capacity, improve stability, efficiency and profitability at all levels. "ES is excited to bring Success in Trucking to the general trucking market. We have a proven track record of success and the infrastructure in place to offer opportunities with strong growth and earning potential for owner operators, as well as participating motor carriers," said Jason Williams, President of Expediter Services.
In addition to offering unique and effective programs, services and discounts to the general trucking market, ES has teamed up with the Women in Trucking Association, in conjunction with their Women in Expediting initiative to offer a 150 Woman Owned Business Challenge. The challenge is a well-funded and supported effort designed to motivate carriers to provide opportunities for women to create small businesses at every tier throughout the trucking industry. A growing list of motor carriers, including Panther Premium Logistics and Forward Air have already pledged their support for the 150 Women Owned business challenge. (Read more about the WIT/ES 150 women-owned business initiative here.)
Throughout 2018 and into the future, Expediter Services with Success in Trucking will continue to expand offerings to better serve the transportation industry with innovative and distinctive programs, services and financial products designed to make owner operators and participating motor carriers successful.
ES is working for You!
Call us at 877.349.9303 and Never Stand Alone.

Please visit us on Facebook.