Engine failure leads to Success in Trucking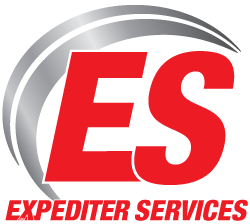 Have you or your business ever been in a tough spot where things are so bad that you think there's no hope and no good options available to remedy the situation? Expediting business partners William and Andrew Giesecke (signed on with XPO as their carrier) found themselves in just this position when the truck they drove under a lease purchase agreement suffered catastrophic engine failure. As you'll see, their lease purchase was just as big of a catastrophe for their business as their blown engine. Read more below to see how they were able to overcome adversity to become true truck owners with help from ES's PTO (Path to Ownership) and MBA (Much Better Alternative) to truck finance.
How did you get started in transportation?
Andrew and I were working in a call center together. Our jobs were unfulfilling and we wanted to achieve so much more than this had to offer. Our opportunities were really limited. One day, he mentioned my CDL and asked how hard was it to drive a truck? I told him it was something he could learn and that he should check it out. He went to driving school, got his CDL and that's how we got started on the transportation career path. That was in 2009 and we've been in the business ever since.
What led you to XPO as your motor carrier?
I was working for another company when an owner-operator friend of mine told me about XPO. He introduced me to their management team and we liked what we saw. They truly are a great company and we've been operating here for about three years.
Tell us about your lease purchase experience?
It was a nightmare! We got involved with the lease purchase before we came on board with XPO, and we brought that truck with us when we started with them. We drove the truck for about two years and that's when the trouble started. At just over 300,000 miles, the engine blew up. We went back to our lease purchase company for support and they told us we were on our own. We got no help at all. The only good thing was that the truck was still under warranty, but repairs were still going to cost us a lot of money and down time. We had had enough of the LP game and walked away. We had to find another opportunity to get up and running again quickly.


In hindsight, the lease purchase wasn't a good thing for our business to begin with. Our payments were high, we didn't have full control over maintenance and there was virtually way to ever pay off the truck. And we found out the hard way that there was absolutely no support.
What was your next step after losing your engine and walking away from your lease purchase?
There's no doubt we were in a tough spot. As anyone in this business knows, there aren't a lot of really good options for people who want to own their own truck. Another driver at XPO mentioned that the company may have some options available to help us purchase a truck. I contacted our recruiter at XPO and he told us about several opportunities available to us. We chose to contact Expediter Services because of their PTO (Path to Ownership) and MBA (much better alternative) to truck finance. And I'm glad we did!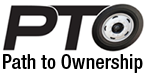 Tell us about your experience with ES?
I contacted ES to ask them about the MBA program and was quickly put in touch with Danny Vernon, Expediter Truck Sales Manager. He started the process off by finding us a brand new 2018 Volvo 860. The truck is loaded and includes a ThermoKing APU. We absolutely LOVE it!
Soon we were in touch with Steve Kochensparger at Expediter Equipment Finance. Since this was the first time to buy a truck, we had a lot of questions about the loan process and he answered all of them, making us feel comfortable with the transaction. It was so EASY! Getting financed with Expediter Equipment Finance was easier than buying a car. ES looked at our aptitude, attitude, work history and work ethic (along with glancing at our credit file) to get approved. We did everything over the phone and it saved a lot of time, which was important to us.
The engine of our lease purchase truck blew up on December 18th. We got into our new truck on January 28th. Our down time was minimal and we were able to get back to work quickly. Our experience with ES was awesome! I can't tell you how great it feels to be true owners. Also, working with ES's people has been a real pleasure. Everyone has been so helpful and not adversarial, like dealing with the lease purchase folks. We are looking forward to a long and profitable future with support from ES.
ES is working for You!
Call us at 877.349.9303 and Never Stand Alone.

Please visit us on Facebook.