The True Desire to Become a True Owner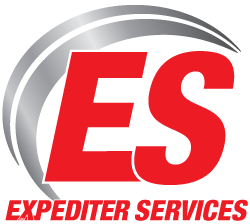 Once again, Spotlight News continues to report stories of contractors who pursued lease purchase agreements in the quest to achieve truck ownership. While easy to get into, lease purchases offer a false hope for true ownership due to their high payments, restrictions and extra fees. Add to this the fact that there's also virtually no way to beneficially pay off the lease and you have a perfect storm as to why LP's are considered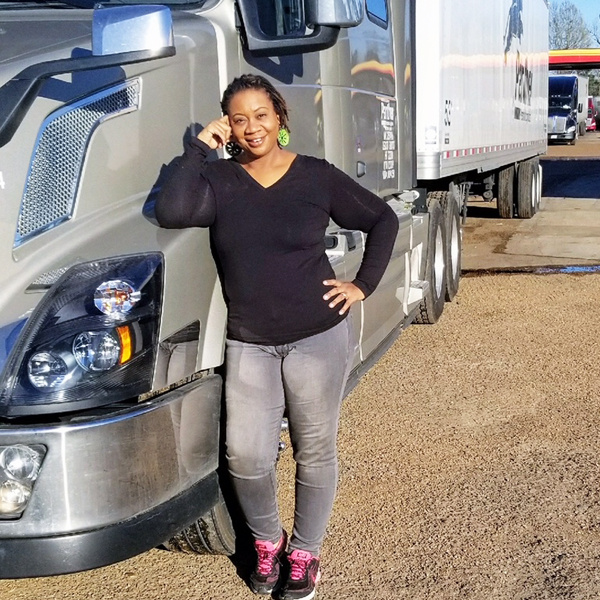 toxic to most transportation business owners. ES breaks with the lease purchase conundrum and conventional lenders by offering an innovative Path to Ownership (PTO) and a Much Better Alternative (MBA) to truck finance. As you'll see in this week's issue, husband and wife driving team Nora and Daren Weston overcame personal challenges to realize their dream of true truck ownership with help from ES.
What led you into transportation?
It was my idea. Our last child graduated from high school and I told Daren that I wanted to do some traveling, but I still wanted to make an income. I enrolled in a trucking school and got my CDL. I also told Daren that one of my greatest desires throughout the process of becoming a driver was to achieve true ownership. I wanted to own my own business and have the freedom that goes along with it. When I decided to go, he jumped in right along with me.
I left my full-time job as a district sales manager with the Clarion Ledger newspaper here in Jackson, Mississippi. That was in 2014. Daren drove as an independent contractor with them. He stayed in that position while I went to trucking school at night.
Tell us about joining Panther Premium Logistics as your motor carrier?
Immediately after graduation from trucking school, we tried a couple of different carriers to see which one would be the best fit for our business goal to become owners. We had heard good things about Panther Premium Logistics and called them. The people at Panther were extremely accommodating and we liked their pay structure, too. We decided to make the switch. They were a great match for us, and a terrific company to work with.
We were on our way to taking our business to the next level, but there was a "problem". We were involved with a lease purchase agreement that just wasn't working for us.

Tell us more about your lease purchase problem?
We had been in a lease purchase for about two years and brought that truck with us when we joined Panther. There are just so many drawbacks to an LP. The terms and interest rate on that truck was through the roof, we couldn't deduct the equipment from our taxes, there's a maintenance escrow you have to pay and there's no way to beneficially pay it off. You also have no real control over the full operation of  your business, especially when it comes to repair and maintenance.
On top of all this, there was absolutely no support. If something went wrong with our truck, we were on our own. There were also no discounts associated with it. As a business decision, a lease purchases just doesn't make good sense in the short or long term. But at the time, a lease purchase was just about the only choice we had — or so we thought.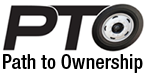 How did you get out of your lease purchase and into true truck ownership?
We had been with Panther for about a year and had heard good things from several other owners about ES and their PTO (Path to Ownership) and MBA (Much Better Alternative) to truck finance. Hearing about these programs was great for us because we had finally had our fill of the lease purchase agreement we were in.
We called ES to learn more. Our first contact was with Danny Vernon, Expediter Truck Sales Manager. We told him about our desire to become owners and gave him details about what we were looking for in a new truck. He started to work right away. We were soon referred to Steve Kochensparger at Expediter Equipment Finance to get paperwork started for our loan approval. He was very helpful and walked us through the entire procedure.
There's something I want Spotlight readers to know about how ES goes about approving loans. 2017 was a challenging year for us. Back in October, Daren had a heart attack and was unable to drive, so I drove solo. Because of this, our business had taken a hit. We also didn't have the best credit going into the loan process. ES looked at our work history, work ethic, attitude, aptitude and credit history. It wasn't long before we were approved. That says a lot about ES as a company and their faith in our ability to earn and run a business. I'm still on the road and Daren is making a full recovery and will be back up and running with me within the next month. Expediter Equipment Finance made a stressful and trying time much easier than we would have imagined.
Tell us about your truck?
Danny really hit it out of the park! I explained to him that I wanted a truck that would allow us to have quality rest time with a large sleeper and a nice kitchen so I could prepare meals, since I eat a mostly plant-based diet while on the road. It also had to be large enough to give us room to relax. He sourced a brand new 2018 Volvo 780 with a Thermoking APU, an automatic transmission and a really large refrigerator (not a dorm sized unit), which I really like. The truck is working wonderfully! I can't wait for Daren to get back to work with me!
Have you seen a difference in your bottom-line since becoming a true truck owner?
Absolutely! With the ES fuel card and discounts, being an owner definitely makes a difference in how much money you get to keep. Compared to the lease purchase we were in, there's no comparison — this is MUCH better! I recommend ES's PTO and MBA programs to anyone looking to be a true owner in order to get away from a lease purchase.
What is it like being a woman business owner in transportation?
For me, it's great being a woman out here on the road owning my own business. I don't see any difference in treatment from my male counterparts. I truly love what I do and I wouldn't want to do anything else. I travel and experience things I've always wanted to do, while at the same time earning a really good income. I hope more women seek the opportunities afforded by the ES and Women in Trucking Association's 150 Women-Owned business challenge. Being a woman business owner is awesome and transportation is a great option for anyone, female or male!
What are the future plans for your business?
I've met several different owners who utilized ES's umbrella of companies to build a fleet. My future goal is to grow my own fleet of between three to five trucks. That will give me the free
dom to pursue other opportunities that will filter down to helping not only me, but also my family.
ES is working for You!
Call us at 877.349.9303 and Never Stand Alone.

Please visit us on Facebook.