Put the Brakes on Fuel Fraud
Fuel is one of the biggest expenses for your company and fuel fraud can take money and time you can't afford from the business.
The good news is, the ES Advantage Discount Program and its partners offer controls and fuel theft solutions to minimize your exposure to fuel card fraud, but it's still important to do what you can to protect your business on the road.
Here are 5 easy steps you can take to prevent fuel card fraud in your business:
Best Practices
Protect your wallet & card – Don't leave your card out in the open and set a pin number so no one will be able to use it if they find it.
Use virtual wallets & cardless authorization through the Love's & TA/Petro App – Put your ES Advantage card in your virtual wallet for major truck stops to avoid physically swiping at the pump. This will help you avoid potential card skimmers placed on pumps and still get your discounts with ES Advantage.
Avoid the furthest pump if possible – Card skimmers are most likely to be applied to pumps that are furthest away from visibility of the store clerk. If possible, use pumps closer to the store to lower the chances of theft by skimmer.
Look at your ES Advantage dashboard or reports daily – The ES Advantage app shows the last 3 transactions right in the dashboard and daily reports are available for you if you'd like to take a deeper dive. If you notice anything wrong, immediately reach out to the ES Advantage team for assistance.
Look for broken tape on the pump – If the pump looks like it has been tampered with, move to a different pump and alert a clerk if possible.
While we do everything in our power to ensure your card is protected, if you ever experience fraudulent activity on your ES Advantage account, you can reach us by email at [email protected] or call us at 866-811-3033 and we will help you resolve your claim.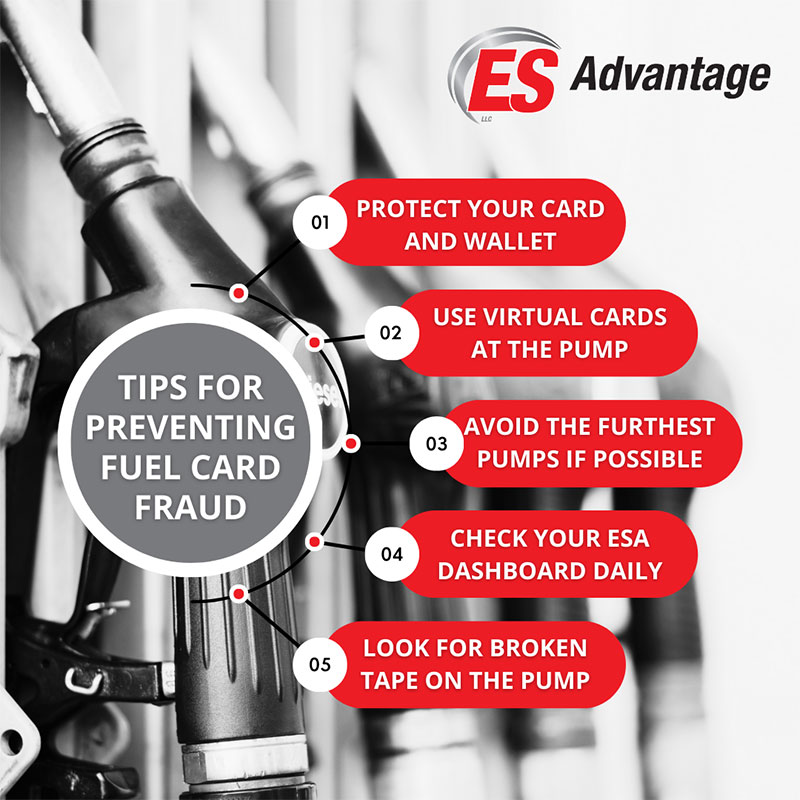 Biggest Discount/Gallon:
$1.74 @ Love's – Ontario, OR
Lowest Price/Gallon:
$3.09 @ Love's – Ontario, OR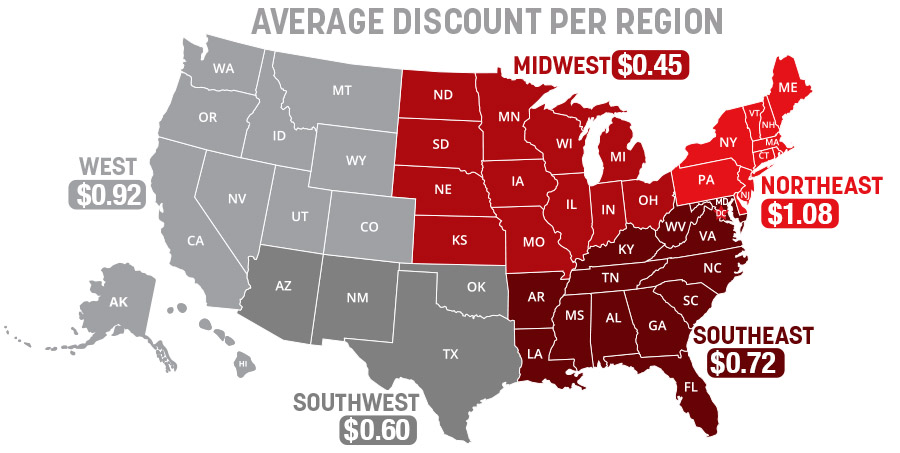 * Important Customer Notice: Fraudulent Calls *
Please know ES Advantage will never call our customers and ask for the account number or log in credentials. We will also never call and request that funds be wired to us instead of going through our secure ES Advantage mobile app for funding.
If you receive any suspicious calls, hang up immediately, do not provide them any personal or banking information, and reach out to the ES Advantage customer support team at 866-811-3033.
Announcement:
It's even easier to fund your fuel card using our new mobile app for Apple and Android devices!
Apple: https://apps.apple.com/us/app/es-advantage/id1572022306
Android: https://play.google.com/store/apps/details?id=com.expediter.expeditermobile
Have questions? We are here to help!
Contact your ES Advantage team at 866-811-3033.
[email protected]