Maximize Your Home Time During the Holidays
While the holidays should be used to relax and unwind with family, it's also a great time to reflect on the current year and prepare for the upcoming year. Consider taking some of your home time this holiday season to do housekeeping with your business needs.
Here are a few things to think about when you're preparing for 2023 to start off on the right foot and add more to your bottom line next year.
1. Review Fuel Use – Are you always fueling within the ES Advantage network to ensure you get the best discounts in your area?
Use your ES Advantage Mobile App to find locations with discounts near you or get directions to your next destination right in the app.
Fuel in network by filling up at any one of the 1,200 locations nationwide:
Love's
TA/Petro
Sapp Bros
Kwik Trip/Kwik Star
Cash Magic
Select AMBEST Locations
2. Love's Platinum Rewards – Ensure you or your small fleet are taking advantage of all the perks of your ES Advantage membership by using your Love's Platinum Rewards to get
2 Free Showers Daily
Free Refills Daily
3x Reward Points
3. Transaction Reports – Look at transaction reports showing discounts to keep track of your savings. Fleet owners can see how each driver is helping the company's bottom line individually.
4. Insurance Plan – Premiums continue to increase for owners year over year. Shopping insurance can be a quick way to boost your bottom line.
Biggest Discount/Gallon:
$2.21 @ Love's #833 – Ripley, NY
Lowest Price/Gallon:
$3.34 @ TA OKC East – Oklahoma City, OK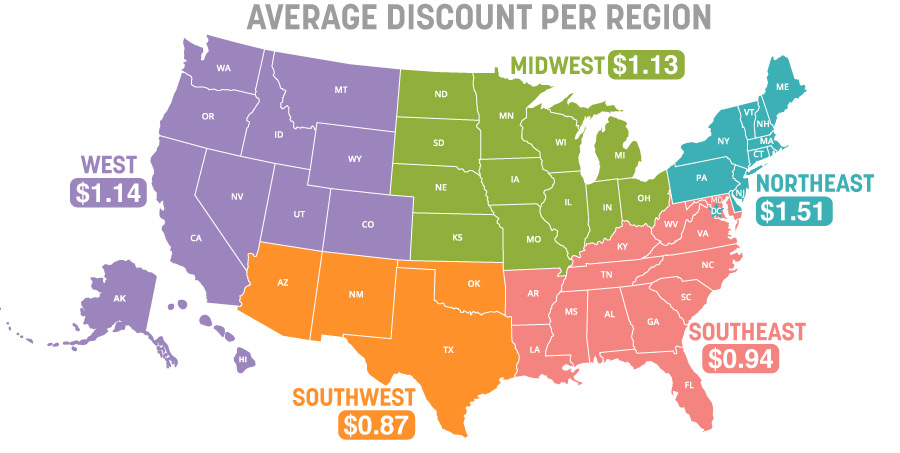 * Important Customer Notice: Fraudulent Calls *
Please know ES Advantage will never call our customers and ask for the account number or log in credentials. We will also never call and request that funds be wired to us instead of going through our secure ES Advantage mobile app for funding.
If you receive any suspicious calls, hang up immediately, do not provide them any personal or banking information, and reach out to the ES Advantage customer support team at 866-811-3033.
Announcement:
It's even easier to fund your fuel card using our new mobile app for Apple and Android devices!
Apple: https://apps.apple.com/us/app/es-advantage/id1572022306
Android: https://play.google.com/store/apps/details?id=com.expediter.expeditermobile
Have questions? We are here to help!
Contact your ES Advantage team at 866-811-3033.
[email protected]