A Time for Thanks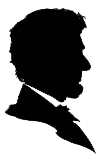 "The year that is drawing towards its close, has been filled with the blessings of fruitful fields and healthful skies. To these bounties, which are so constantly enjoyed that we are prone to forget the source from which they come, others have been added… No human counsel hath devised nor hath any mortal hand worked out these great things. They are the gracious gifts of the Most High God, who, while dealing with us in anger for our sins, hath nevertheless remembered mercy. It has seemed to me fit and proper that they should be solemnly, reverently and gratefully acknowledged as with one heart and one voice by the whole American People,  I do therefore invite my fellow citizens in every part of the United States, and also those who are at sea and those who are sojourning in foreign lands, to set apart and observe the last Thursday of November next, as a day of Thanksgiving and Praise to our beneficent Father who dwelleth in the Heavens. And I recommend to them that while offering up the ascriptions justly due to Him for such singular deliverances and blessings, they do also, with humble penitence for our national perverseness and disobedience, commend to His tender care all those who have become widows, orphans, mourners or sufferers in the lamentable civil strife in which we are unavoidably engaged, and fervently implore the interposition of the Almighty Hand to heal the wounds of the nation and to restore it as soon as may be consistent with the Divine purposes to the full enjoyment of peace, harmony, tranquility and Union." – President Abraham Lincoln: Proclamation of Thanksgiving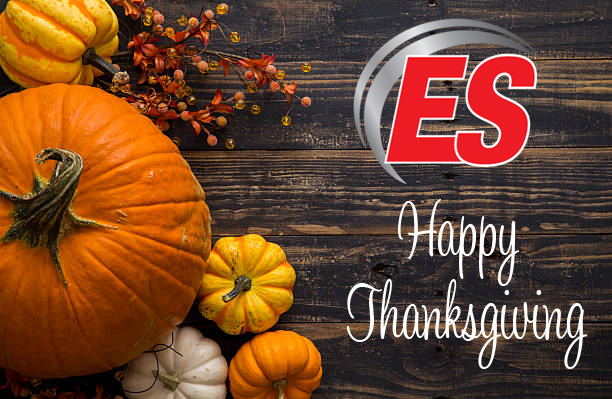 During this season of Thanksgiving, ES would like to give thanks to YOU, the independent contractors, owner-operators, fleet owners, motor carriers and vendors, who are the backbone of everything we do as a community. You are the reason ES continues to invest in support services, programs, technologies, people and office space in order serve you better by providing opportunities for business generation — through good freight and bad.
We have much to be thankful for in 2019, and we're looking forward to 2020 in order to serve you even better. Please read below to learn more.
The SITE 2020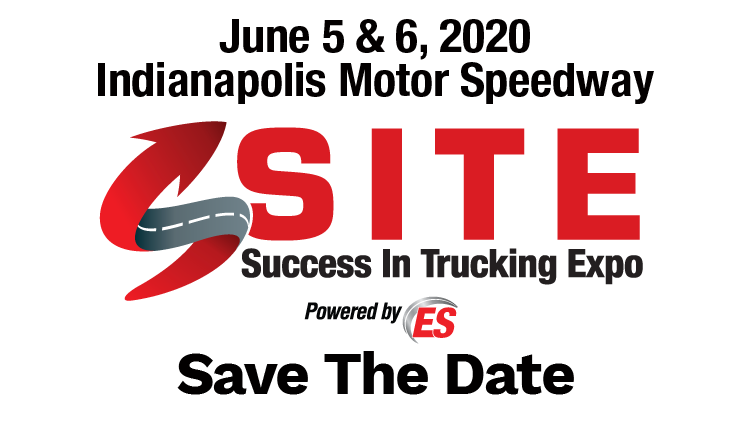 The SITE is a truly unique trucking event that's unlike any other gathering in transportation — and next year's Success In Trucking Expo 2020 will continue and expand upon opportunities to help drivers become owners, owners become fleet owners, and fleet owners expand their fleets. Proving once again that with the opportunities offered by ES: If you can drive a truck, you can own the truck!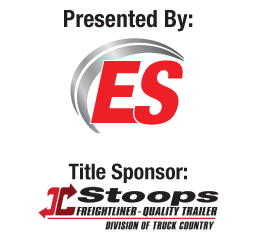 Building upon the success of last year's SITE, Stoops Freightliner will once again be our Title Sponsor. The ES community will feature a gathering of top motor carriers including: Panther Premium Logistics, Forward Air and FedEx Custom Critical. In addition, our roster of vendors, guest speakers and ES team members will be on hand to answer questions and get to know you on a personal level, so you Never Stand Alone.
More About The SITE
• The  SITE (Success in Trucking Expo) 2020 takes place June 5 – 6 at the Indianapolis Motor Speedway, the largest permanent sport facility in the world. At the SITE, your dreams of truck ownership can become a reality.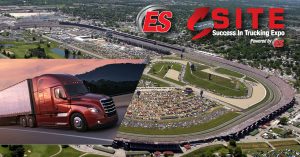 • Join us for food and fellowship! We look forward to dining with you and getting to know you better as we eat together with meals provided by the Success In Trucking Expo. Our wonderful venue located at the world-famous Indianapolis Motor Speedway will overlook a selection of new trucks for you to review and test drive.
We're excited about the SITE 2020 and hope to see you there!
See what happened at the SITE 2019
If you have questions or  if you'd like to register now, please contact our team at 877-349-9303.
Support
It's our desire to provide opportunities to help you become a success in trucking, so you Never Stand Alone. Our team is behind you every step of the way through our family of affiliated companies, including: ES Management Services, ES Equipment Finance, ES Insurance Services, and ES Truck Sales.
Opportunities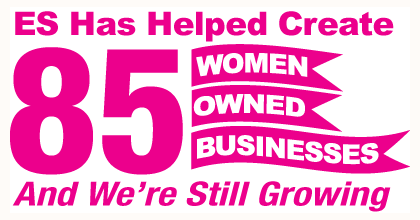 ES is an industry leader, going the extra mile to provide ownership opportunities through our groundbreaking Path To Ownership. We are the only transportation company that takes your attitude, aptitude, work ethic and earning power into account when it comes to getting financed. In addition, ES provides opportunities for women through our 150Women-Owned Business Challenge. Since it's inception, ES had helped generate over 85 women-owned businesses. Read more about the WIT/ES 150 women-owned business initiative by clicking here.
ES Expansion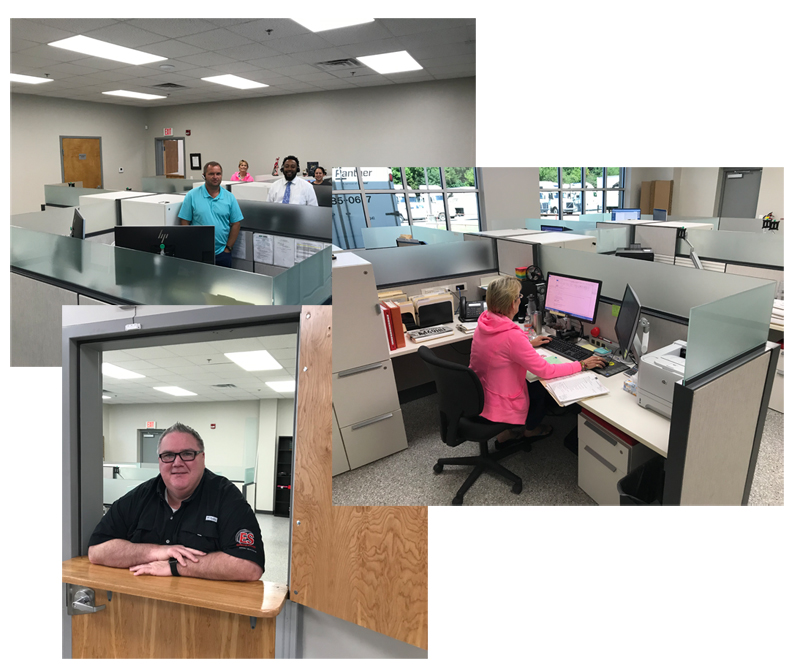 We recently completed the current phase of its operational headquarters expansion with the addition of new office space specifically designed for the ES Recruiting Department. The decision to move forward with the development of a larger space for the recruiting department within the ES operational headquarters is part of an overall strategic plan focused on supporting the continued growth of the company's truck ownership opportunities and expanding its business support programs for the members of the ES Community.
As a company, ES provides safe, stable and profitable capacity to our partner carriers by connecting carriers with our community of small business owners consisting of independent contractor drivers, owner-operators and fleet owners. The success of ES is directly tied to the success of the motor carriers and the members of the ES community, and we believe it is essential to continue to invest in the infrastructure and programs that will further open the doors for success in trucking.
New Upstairs Office Space
In anticipation of future growth, the entire upper floor of the ES headquarters has been expanded to include additional office space. We're looking forward to the road ahead as we gear up to serve you now and into the future!
Never Stand Alone! Contact us for more opportunities at 877-349-9303.
The Hub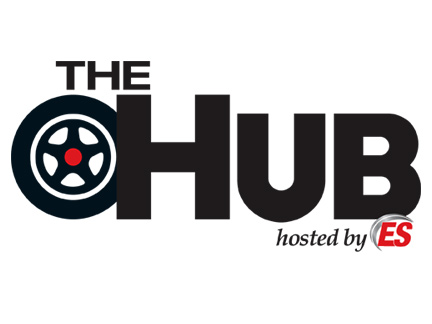 The addition of the HUB, ES's contractor's lounge, in 2017 has proven to be a hit! The Hub brings together a number of amenities to help make contractors feel at home. The common area is clean, spacious and well-lit, with a large flat-screen TV, comfortable lounge chairs where you can put your feet up, and a kitchen area featuring free coffee. In addition, The Hub also provides a free shower and a washer & dryer. And if the mood strikes, you can sit outside on our patio. Access to The Hub is monitored and controlled, so you don't have to worry about unwanted "guests" hassling you the moment you step out of your cab — so you can simply enjoy your visit. Click to learn more about The Hub
HAPPY THANKSGIVING!
ES is working for You!
Call us at 877.349.9303 and Never Stand Alone.

Please visit us on Facebook.